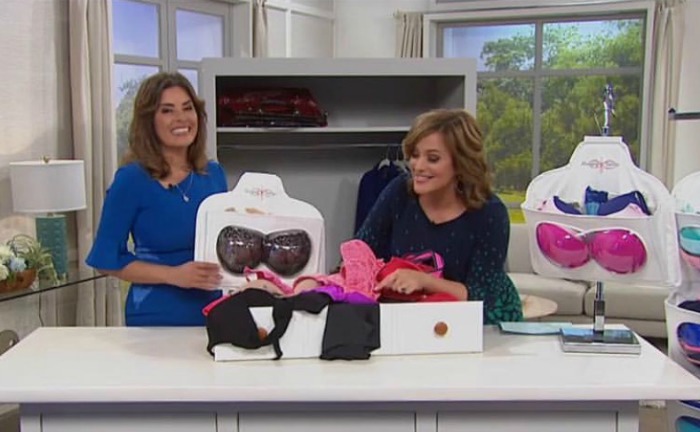 Frances Prado – Inventor and Entrepreneur
Frances Prado's charisma is rivaled only by her creativity and determination. She took her "Aha!" moment, obtained a patent and is now building her own business helping other women organize their beautiful lingerie in a convenient way. She is the Inventor and CEO of Hanging Secrets, which won her the HSN (Home Shopping Network) Project American Dreams National Contest and is now sold on HSN. She is among the only 7% of sole female inventors that have ever been granted a Patent in the U.S. Read her inspiring story and feel motivated to pursue your own Aha! moment.
NENANI: You are an inventor and entrepreneur. How did you prepare for it, both in education and prior experience?
Frances: I have a high school education. I have been a production manager at Costco for the past 22 years, dating back to my first position as the supervisor of the bakery department at the age of 26. I've been fortunate to earn multiple positions throughout my Costco career, such as: quality control manager, production manager, and –one that I am particularly proud of– the assistant general manager of CWI packaging. It was there that I was the first Latina to earn that position in that facility. My experience in these various positions gave me the necessary skills for success as an inventor and entrepreneur. The solid values that were built around my childhood are also sources of strength and courage which keeps me moving forward.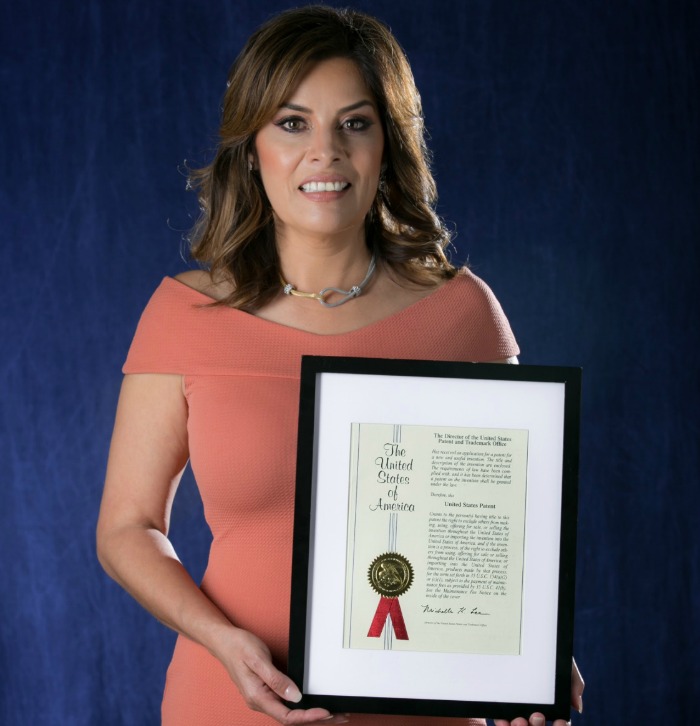 Frances with Patent. Photograph credit Freddy Alvarez, Akasha photography. Hair and make up by Gustavo Perez Rodriquez
NENANI: What makes you proud of the work you are doing ?
Frances: Being an inventor is not just being innovative; it is making the lives of the the consumers easier. Patents create jobs, and stimulate the economy as well. I am extremely proud to be among these people who get to change the world. Inventors cultivate creativity and are fearless in our efforts and we are role models for the future of inventor and entrepreneurs.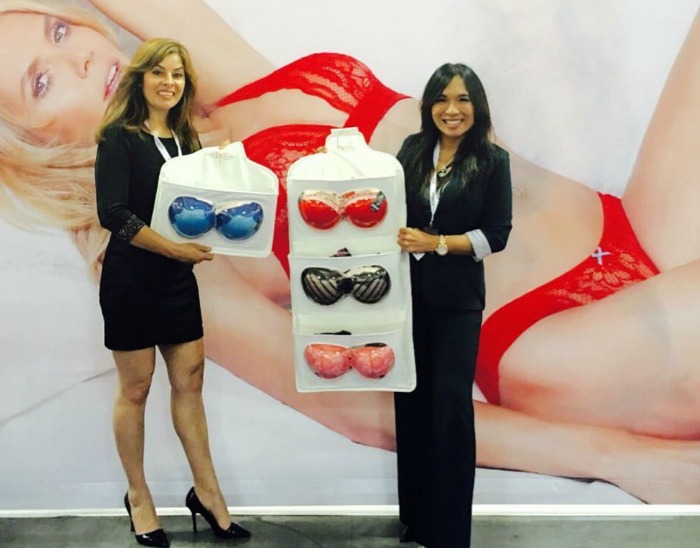 Frances with business partner Dr. Melinda Silva M.D. In New York City Curve expo 2/25/2016
NENANI: What is your passion? Can you describe how this came about and how you express and live your "why"?
Frances: My passion is using my creativity to help people. I create products which make people's lives easier and work to inspire others. My journey as an inventor first started in 2009, a time in which the product of my responsibilities as a mother reached one of its highest points. Both of my children were now adults and had begun to build their own futures separate from me and my husband and the home we had built. My son, Leo, was in Afghanistan and my daughter, Ashley, was off to college; although I was proud of my children's accomplishments and the promise each of their paths held, our house was bare and their absence unmistakeable. It was not long until the "empty nest" syndrome kicked in. I was restless but determined to work my way through it. I specifically remember asking myself, "Frances, what are you going to do with all this extra time on your hands? Girl, you better start cleaning and organizing around you!" It was not my permanent solution, ­­I knew that­­, but it was a good start.
First, I focused my attention on my bedroom and once I opened a drawer, that was it: my "Aha" moment.
 Beautiful intimate apparel, meant to provide luxury and empower women, is too often moved from the delicate pink bags they come in and shoved into a drawer only to be forgotten and eventually damaged. What if there was a product that could protect the integrity of the elegant apparel that women pay so much for, while at the same time display their stunning designs in a convenient and practical fashion. I took my idea to the drawing board and started to translate my vision onto paper. After a few hand-made prototypes I was able to come up with Hanging Secrets. In fact my daughter, Ashley, who was 22 years old at the time, created the Hanging Secrets logo. 

Four years later, I was issued my utility patent.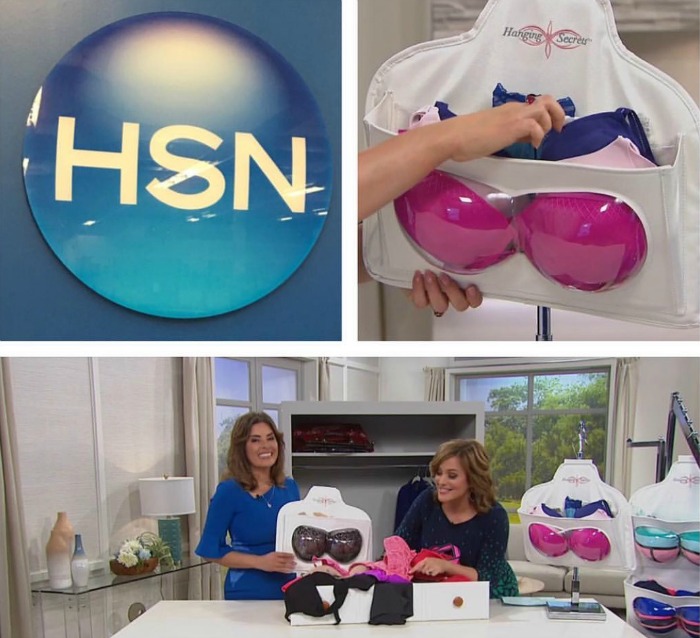 Making history live on HSN March 13th, 2017 selling Hanging Secrets Closet and travel size
NENANI: What are your contributions to your community?
Frances: Hanging Secrets has allowed us to support organizations that assist breast cancer survivors. A percentage of our sales are donated to the Virginia Ann Scheunemann Memorial Fund, which assists low-income or uninsured women by providing free products and service. At our product launch on September 24th, 2015 we teamed up with beauticians to provide those first twelve breast cancer survivors complete makeovers.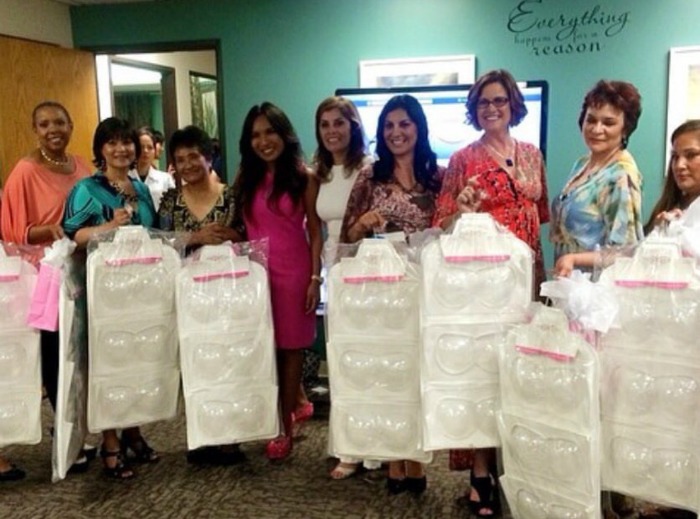 Product launch 9/24/2015 makeovers for 12 breast cancer survivors
NENANI: What advice would you give to other Latina professional women, whether coming from other countries, or already in the US, to grow in their career and professional objectives?
Frances: The same advice I give my 25 year old daughter. Discover your talents, get an education and stay focused. Learn to rely on your inner power. Remember, you are the most powerful tool you have. Understand the power of networking because it is key to foster your goals and others. Reach out and get mentors as they will help guide you to meet your goals and will make you accountable.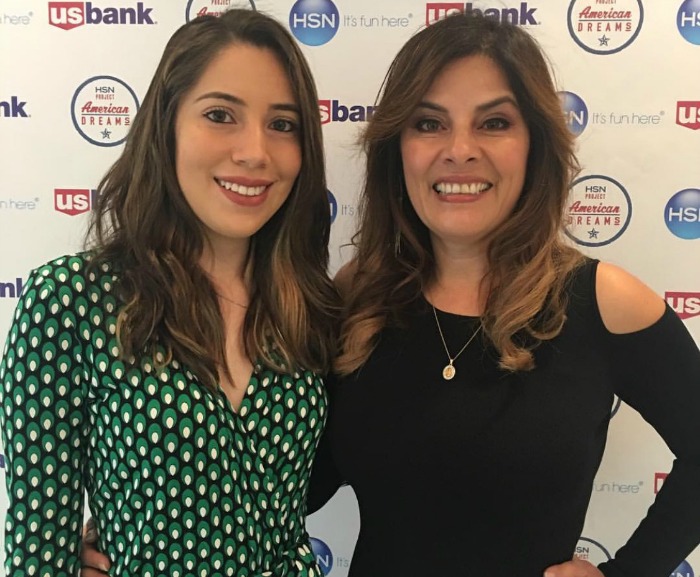 Frances with daughter Ashley Leiafran Prado in New York City at HSNProjectamericandreams Bootcamp 2/21/2017
Never stop learning and, most importantly, share our knowledge along the way in order to empower and support the next generation of women. Have a positive attitude, find your passion, patience and perseverance. You will meet your objectives.
I'm very fortunate to be blessed with an amazing family, close friends, and peers who are always very supportive.
Create your Dreams, Crave your Dreams and Cultivate your Dreams
~ Frances Prado
Thank you Frances for inspiring us to make our Aha! moments count!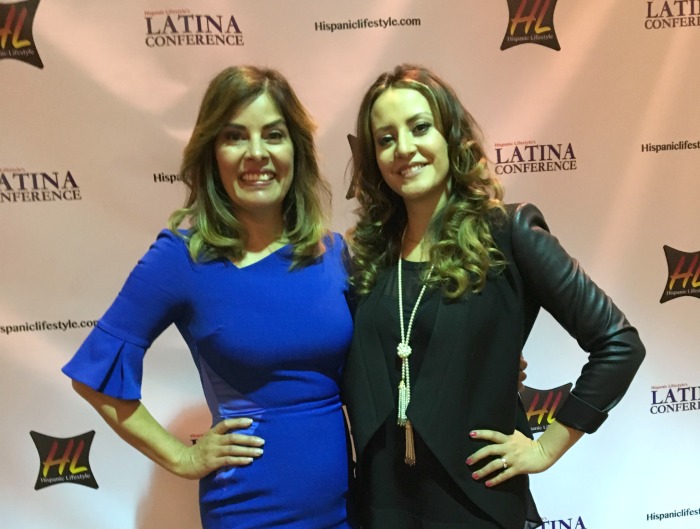 Frances and Ana Albert recipients of the Hispanic Lifestyle 2017 Latina of Influence Award, Ontario, CA April 2017
About Ageless Beautiful Clever Creation
Ageless Beautiful Clever Creation is a owned women business co founded by Frances Prado CEO and Melinda Silva MD CFO
Established January 2015
Dr. Melinda Silva M.D., my business partner, is one particular individual that believed in me and Hanging Secrets so much so that she invested her money into it. I'm very fortunate and grateful She's my Angel investor.
About Frances Prado
Frances Prado has been a Costco Manager for the past 22 years. Frances has been happily married for the past 34 years and has two adult children. She's the Co founder and CEO of Ageless Beautiful Clever Creations. She is also the Inventor of Hanging Secrets, a bra & lingerie organizer that recently won the HSN Project American Dreams National Contest and is now sold on HSN (
see video here
). She is among the only 7% of sole female inventors that have ever been granted a Patent in the U.S. Frances has been featured in Forbes Magazine, Huffington Post, Yahoo Business, and People en Español magazine. As well as a spotlight on both a National and International level as seen on Fox 5News, CBSLA, CW6 San Diego, Telemundo, Acesso Total Show and Univison. She's an entreprenuer, an international speaker, a breast cancer advocate and a mentor.
You can find Frances and her creation at:
Website: http://www.hangingsecrets.com/
LinkedIn: http://linkedin.com/in/francesprado
Facebook: Hanging Secrets
Facebook: Frances Prado
Instagram – Hanging Secrets : @hangingsecrets
Instagram – Frances Prado: @francesprado
Twitter – Hanging Secrets: @hangingsecrets
Twitter – Frances Prado: @Frances_Prado12
Pinterest Hanging Secrets: