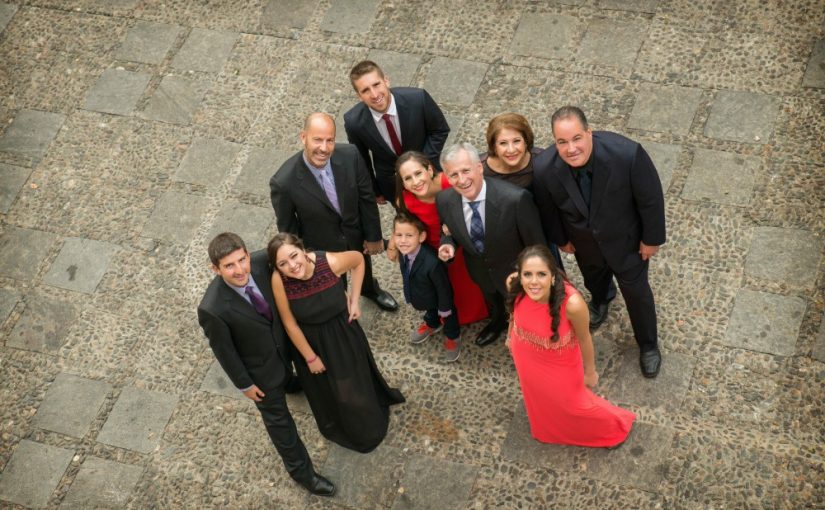 Marianela's energy and positivity are contagious, and she shares them with the people in most need as a nurse. Having always dreamt of working in the medical field, she embarked on a nursing experience that brings her joy and fulfillment as she strives to serve the Boca Raton community with professionalism and compassion. This is her story in her own words.
NENANI: Had you thought about moving to the US when growing up? 
Marianela: I was born and raised in Cuenca, Ecuador. I am the oldest of four children. My parents have been married 36 years and they are my inspiration.
I never thought of moving to the United States growing up. I came to here on vacation with my family several summers but never thought I would live here. I liked it here but I was very happy in Ecuador also. I came to California when I was 14 years old to learn English. I stayed with a great family for three months and became fluent in the language.  
NENANI: When did you decide to move to the US? 
Marianela: I did my senior year of high school in Germany as an exchange student. I went back to Ecuador and started college. Since I spoke english my parents suggested I attended an American college in Ecuador. All classes were taught in English. In this college, after the students completed the first two years, when you received your associates degree, you could be chosen to do the last two years of college in the USA. The qualification process depended on your GPA. 
Since I had experienced life in Germany and I loved it, I thought it would be interesting to experience college in the US. I studied really hard and in 2003 received a scholarship to come to FAU and finish my studies here.  I moved to Boca Raton, Florida in 2003 and have been here ever since. I am the only member of my family living away from Ecuador.
NENANI: What is your current profession? How did you prepare for it, both in education and prior experience? 
Marianela: I have a Bachelors degree in Business Administration. Right after I graduated I met my husband Eric, he is the only reason why I stayed in the USA. We fell in love and a long distance relationship was not an option so we decided to get married. We have been married for 10 years and we have been together for 11 years. I worked at his restaurant for about 3 years and stopped working when I was pregnant with our son Elijah. I stayed home for the first year of Elijah's life. He is seven years old now.  
I had always loved the medical field because I had seen my father's passion taking care of his patients; he is a physician. I wanted to go to medical school when I finished high school but my mother and father thought that it was a career that was too long for a woman and that I should go to business school instead, to work in the family business in Ecuador.  
 When my son was one year old my husband suggested that I go back to school for something I was passionate about. I always loved nursing so I applied to nursing school. Since I had a bachelors degree I was able to transfer some classes and get my nursing degree in 2 years. I took the state boards of nursing in February 2014 and became a Registered Nurse. It was very challenging, very competitive and a lot of studying and dedication but it was well worth it. 
I have been working as a Registered Nurse at Boca Raton Regional Hospital in the Telemetry cardiac unit for almost 3 years. It is not an easy profession but I know I was born to do this. I love my patients and the people I am surrounded with at the hospital.
Our director, Melodie Jones, is the person I admire the most, we all need a role model in our life and she is mine. She is not only an example of what a nurse should be but also of a successful career woman. Although, she is in an administrative position now, she has not forgotten what it is to be in the front line taking care of patients at bedside. The charge nurses are so knowledgeable and supportive. It is a very team-oriented unit and we love working towards our patients' recovery together with the doctors, other nurses and every person in the health care team.  
NENANI: What would you say are your contributions to your community and the country? 
Marianela: Boca Raton is the city that welcomed me in 2003 as a student. This is the city where I met my amazing husband and where my son Elijah was born. I owe so much love and happiness to this place and I feel that working as a nurse and giving my best for my patients in this city is the best way to give back. I am very proud to be part of the amazing hospital I work for knowing that as an organization we strive to serve our community with professionalism and compassion.
I also volunteer at my son's school whenever is possible. I strive to be a compassionate and caring nurse everyday of my life and treat my patients the way I would like my own family to be treated if they were in the hospital.
NENANI: Why have you decided to stay in the U.S.? 
Marianela: My husband has two restaurants in this area for 14 years. My mother in law is very close to us and lives here in Boca Raton. I would love to go back to live in Ecuador at some point but it is not an option for us now. I am very proud to be an American citizen and to be part of this great country.
NENANI: What do you feel is your passion? Can you describe how this came about and how you express and live this passion? 
Marianela: Nursing is my passion. I love to be that small part of my patients recovery. I see patients come to the hospital with a certain issue and to witness their recovery is the best feeling in the world. When a patient has a need and I am able somehow to fulfill that need, that is a feeling that only nurses understand.
As a nurse, we are so privileged to be able to share with a human being at their most vulnerable state.
Everyday I learn something new. My goal is to improve my skills as a nurse and as a professional so I can better serve my patients and be a great support for my colleges. The medical field is constantly evolving and we are constantly learning. I am excited to see what the future holds for this field and the advances that we may see in our lifetime.
NENANI: What advice would you give to other Latina professional women, whether coming from Ecuador or other countries, or already in the US, to grow in their career? 
Marianela: I would like to tell them to never feel like they are not good enough to become what they want to be. To set a goal and to never give up, it may be challenging because of the language and cultural barrier but we can turn that into an advantage for us instead of an obstacle. To always give their best at anything they do and to keep in mind that when you work in another country you are an ambassador of your country and must hold yourself to the highest standards.
NENANI: Anything else you would like to share with us? 
Marianela: I want to thank Ana Albert for being an inspiration to so many women and for showing us how important it is to support each other to achieve mutual growth.
Thank you so much Marianela for sharing your story with us. You will continue to inspire me and many others with your compassion!