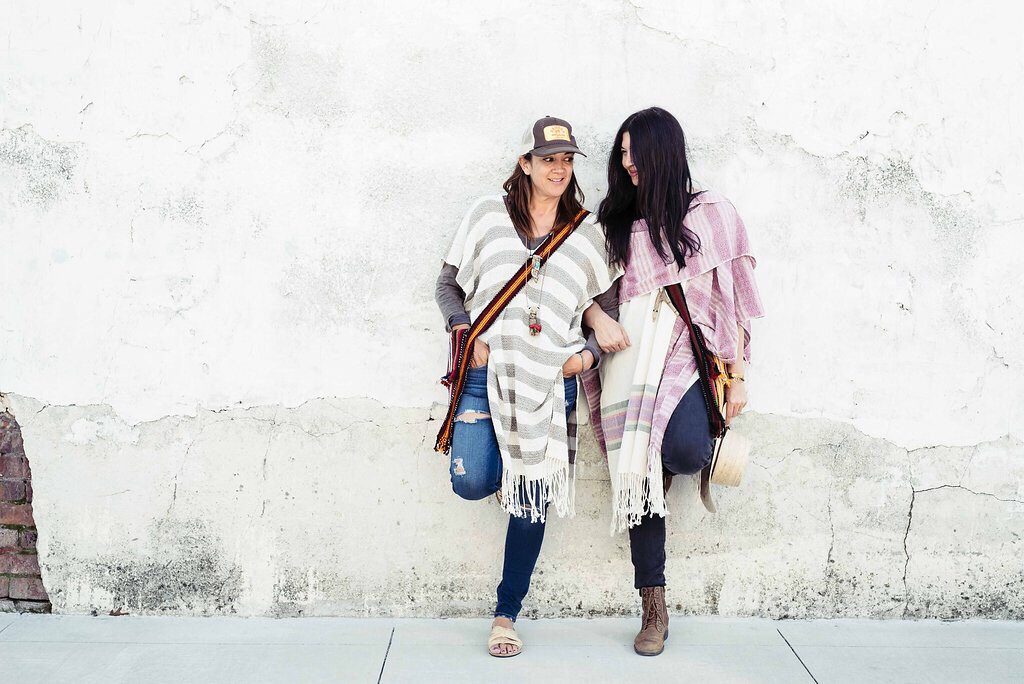 Veronica Pesantes – Preserving Cultural Authenticity Around the World
Veronica Pesantes has been immersed in the world of art and design for over 25 years and has studied, worked and travelled across continents, receiving awards and grants including a Fulbright scholarship to study Quechua in the Andes. This richness of experiences came through immediately when I first met her at the first #FashionRevolution event in Miami (and of course I bought one of her ponchos), and when she mentioned she was Ecuadorian sparks flew. She is now living in Miami and is one-half of The Onikas, "a lifestyle brand inspired by the romance of travel, the magic of artisan-made goods and mindful pursuit of dreams." Learn more about Veronica's story and her dedication to preserving the artistic process by supporting ethical, sustainable production and noble materials.
NENANI: How did you prepare to become a fashion line owner and designer, both in education and prior experience?
Veronica: In 1998 on my honeymoon in Tahiti I purchased a cheap straw bag that fell apart after a day. I had also taken along my beloved "Panama" hat which of course maintained its shape and looked great throughout the trip. On a side note, most people don't realize that the straw used in Panama hats is called "paja toquilla" and comes not from Panama but from Ecuador! So I thought, why don't I make stylish bags out of this amazing material!
I had studied visual arts, anthropology, and art history in college and grad school so I had the academic training but no business experience when I launched my first line Vero Santes Accessoires. Without a road map or a business plan I quit my prestigious museum job at the Guggenheim and followed my dream. I knew I wanted to work with the artisans of my native country and bring a modern sensibility to their traditional arts. Back then the words "fair trade" and "sustainable fashion" were hardly used but now they are more common– an indication that as a society we are headed in the right direction!
My current company "the Onikas" also evolved after a trip. Two years ago during a yoga retreat in India I fell in love with block printing. Once I tried my hand at making fabric by using wooden stamps and hand dyed cotton it set my career on a whole new path! I returned to the US and convinced my childhood best friend, who happens to be the most talented painter and hardest worker, to join me! And she said yes, so soon after Jonnyka and
Veronica
became
The Onikas
!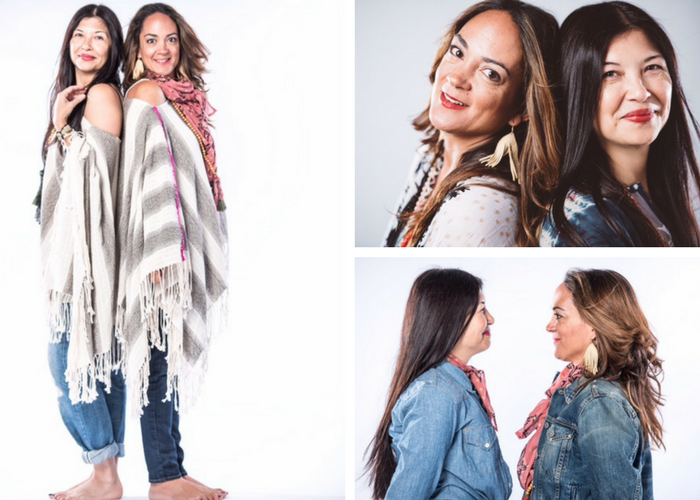 NENANI

: What makes you proud of the work you do?
Veronica: We work with artisans in both Ecuador and India. The former is my birth county and the latter my spiritual one as both Jonnyka and I are certified yoga and meditation teachers. I have always been immensely proud of being Andean and I was always drawn to India. I am so proud that my fascination with textiles and travel led me to create textiles that support the work of artisans.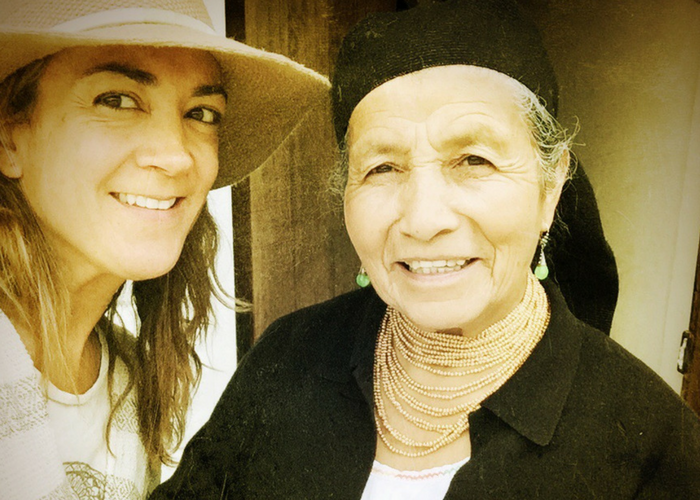 Through supporting their work and paying them fair wages they can continue the traditional arts that have been handed down to them for generations. In the Ecuadorian Andes textiles are imbued with spiritual connotations. They are part of the balance between nature and man, Andeans were holistic, yogi, and organic before it was trendy! You can ready more about this here:
http://www.theonikas.com/process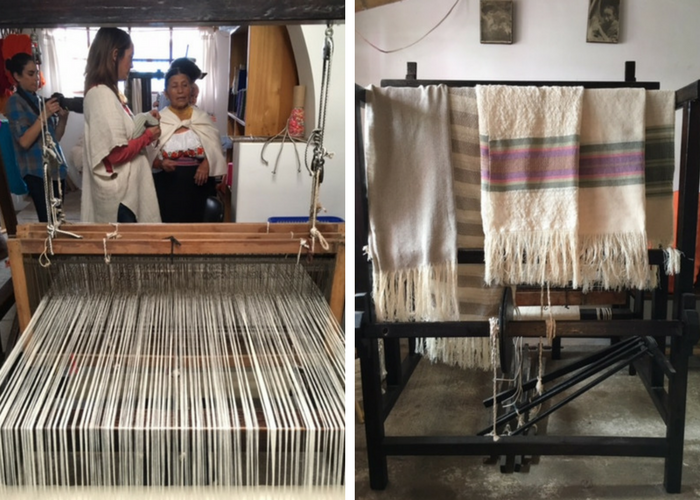 NENANI: What is your passion? Can you describe how this came about and how you express and live your "why"?
Veronica: My passion is ethical production and preserving authentic cultural expressions in an age of mass produced imitations. I have always loved textiles and in all my travels have sought them out whether it's an embroidered blouse from a market in Mexico or a new blouse by an indie designer from Spain.
I believe what we wear as as important as what we eat, it's all linked. I have been fortunate through travel and work to meet so many amazing healers, artists, and makers whose work I admire. These experiences and the creative spirit in all of us is the why, the true inspiration behind my brand.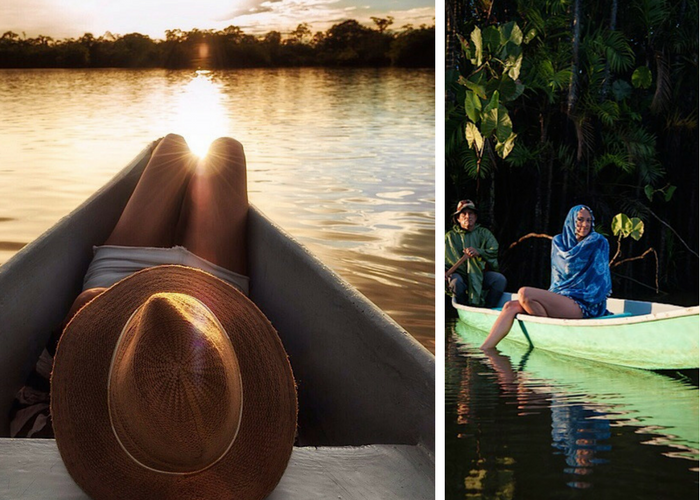 NENANI: What are your contributions to your community?
Veronica: We have designed a hand bag collection benefiting girls education in India through an NGO called "Educate Girls." In addition, in all our work we strive to make the communities who make our pieces prosper by promoting and selling their work. In my own Miami community I always strive to help other women. I am a single mom to two girls. I believe as women we have to stick together and support each other unequivocally. My female friendships have been the sisters I never had and more, I really believe we are #strongertogether.
In Miami we work with local arts and non for profits in producing events that promote a more conscious lifestyle. In addition we always donate fund raising items to organizations who work with at risk youth like Our Friends Place in Dallas and American Youthworks in Austin.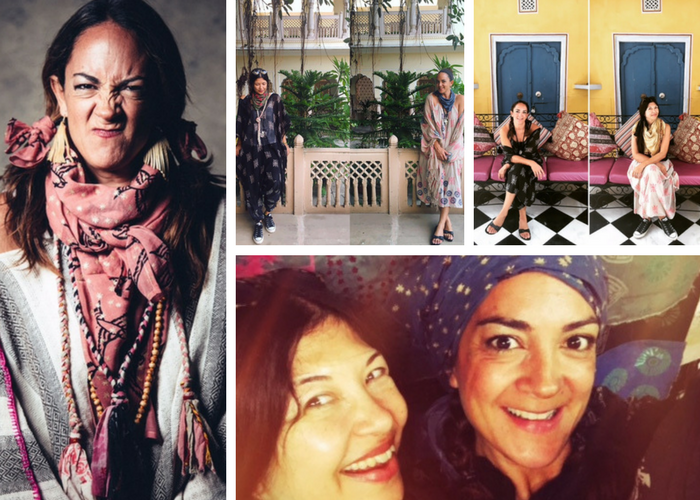 NENANI: What advice would you give to other Latina professional women, whether coming from other countries, or already in the US, to grow in their careerand professional objectives?
Veronica: My favorite advice comes from a sneaker logo, JUST DO IT! We Latinas have such an incredible advantage in our bi cultural upbringing. It's a huge asset to navigate two cultures and it sets us apart and gives us better intellectual tools. Also, I encourage women to network with like minded people. Ana, I met you at an event and we clicked, little did we know we had so much in common but because you were networking we connected! When you start expanding your circle amazing things start to happen.
There are so many organizations in this country, and given the power of social media all of that information is in our phones! Also know it's a journey, and there will be many road blocks and detours, but there will also be rainbows!
Don't stop. Grow from your mistakes and listen to advice. The good advice will help you focus and the bad advice will make you even more determined to succeed.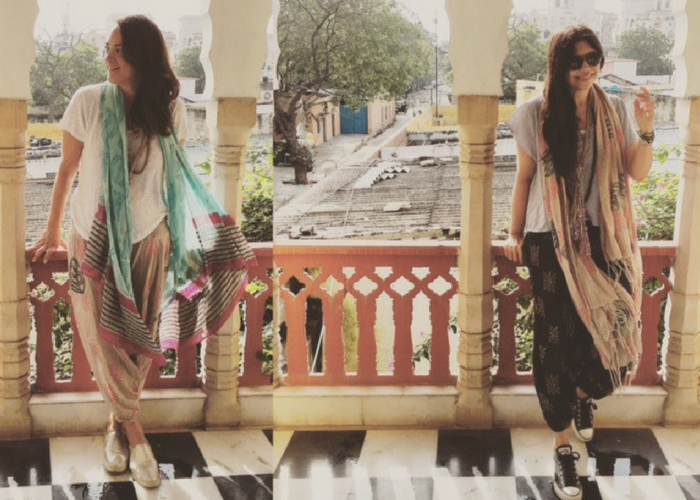 NENANI: Anything else you would like to share with us?
Veronica:
I am delighted and honored to be interviewed for this series. I hope you check out our collection at
www.theonikas.com
and use the word
gracias
at check out to get 20% off your purchase.
"we all move forward when
we recognize how resilient
and striking the women
around us are."
-rupi kaur
Thank you so much Veronica for sharing your inspiring story and we're sure to check out your collection! I already have my The Onikas pieces and love them!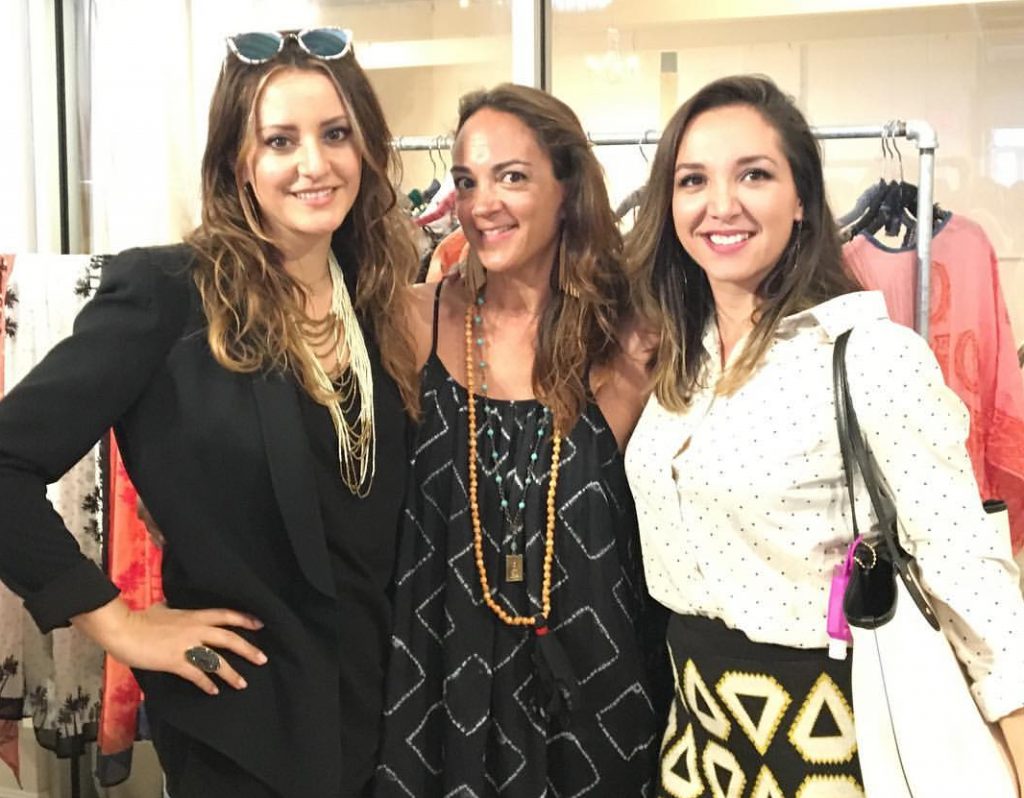 Veronica Pesantes has over 25 years experience in the fields of art and design. From her beginnings as a researcher at the Prado Museum (Madrid), she ventured on to manage the international art and education programs at the Guggenheim Museum (New York), where she also trained docents and led public tours. She earned an MA in Art History from the University of Chicago, and she has published and lectured about art in the US, Latin America and Europe. She is also the recipient of numerous honors and grants, including a Fulbright to study Quechua in the Andes.
In 2004 she moved to Miami where she has continued her work in both fields both as a consultant to Miami-based arts organizations including CIFO and Locust projects as well as a liaison between international galleries and Art Basel. In addition she founded Spruce, an interior design firm specializing in stylish upgrades to private and commercial properties. During these years she has worked with numerous private clients in acquiring and hanging art for their collections.
In 2015 she started The Onikas, a lifestyle brand inspired by the romance of travel, the magic of artisan-made goods and the mindful pursuit of dreams.
Their products are hand-crafted by artisans who work with traditional methods that have been passed down through multiple generations. Collaborations span the globe, from expert block printers who hand-stamp exclusive art work onto fine cotton voile in India; to an indigenous women's textile cooperative that naturally hand-dyes Andean yarns to weave on antique looms in Ecuador. Dedicated to preserving the artistic process, the Onikas support ethical, sustainable production and noble materials.
Product categories include scarves, apparel, hand loomed ponchos to loungewear and jewelry. The line is available at specialty boutiques like RTH in Los Angeles, Solid Gold in Austin and Coral Sands in Harbour Island, as well as theonikas.com.
Instagram: @vero_santes
Facebook: @theonikaspath
Website: theonikas.com