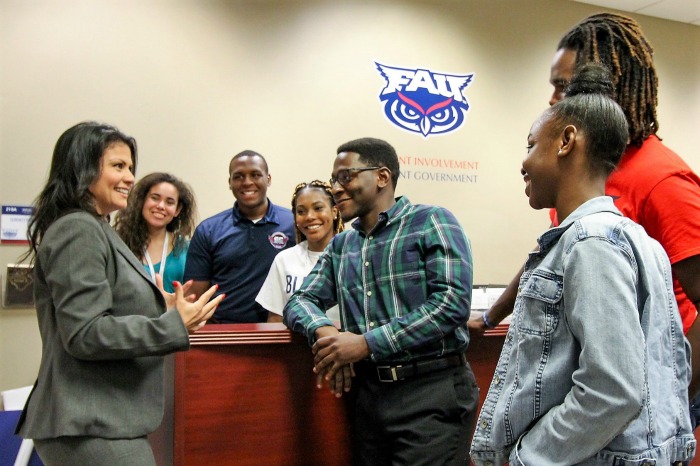 Andrea Guzman Oliver – Advocating for Diversity in Higher Education
Dr. Andrea Guzman Oliver is the highest ranking Latina at Florida Atlantic University and with that accomplishment comes the responsibility of not only demonstrating that Hispanic/Latina women are equally strong, competent, and as politically savvy as their counterparts, but also serving as an example and mentor for other young Hispanic/Latina professionals seeking administrative positions in higher education. Thanks to her perseverance and passion to serve others, she continues to inspire students to grow in their leadership and helps schools providing leadership development workshops and presentations through her company Advanced Leadership Strategies, LLC. This is her story.
NENANI: What do you do in your role as Associate Vice President, Division of Student Affairs at Florida Atlantic University?
Andrea: My actual title is Associate Vice President for Student Outreach and Diversity, which is extremely unique because it recognizes "diversity" as one of our primary emphasis at Florida Atlantic University. In my role, I provide leadership to several departments: Student Activities and Involvement, including Student Government; the office of Diversity and Multicultural Affairs, including LGBTQA+ and Interfaith Programming; the office of Military and Veterans Affairs, including the Military and Veterans Student Success Center; Student Media, including Owl TV, Owl Radio, and the University Press; and Campus Life at our partner campuses.
In addition, I chair the University Diversity Platform and work with a committee to cultivate a community in which individuals demonstrate respect toward one another; facilitate campus efforts to recruit and retain diverse talent; and develop a campus defined by best practices in equity, diversity, and inclusion.
If I had to describe my role in one statement, I would say that I am responsible for reaching and engaging all students, while advocating for diversity and inclusion to be at the forefront of everything we do at FAU.
NENANI: How did you prepare for this role, both in education and prior experience?
Andrea: Initially, my goal was to be an attorney. To that end, I earned a Bachelor's of Arts with a focus on American Culture and Societal Politics from the University of Michigan. After graduation, I accepted a position as program director for a non-profit organization and developed educational programs for "at-risk" youth in Detroit Public Schools. After a year, I accepted another position at a non-profit organization that provided human services for Latinos/Hispanics in Southwest Detroit. It was at this organization, that I met an administrator from the local community college who convinced me to apply for an academic advisor position. I was hired and my journey in higher education began. Over the course of twelve years, while employed at the community college in Detroit, I moved up the ranks from Education Associate, Assistant Dean, Chief Academic Officer, and a dual role of Chief Academic Officer & Provost of Health Sciences. Simultaneously, I returned to The University of Michigan for a Master's in Public Administration and a Doctorate in Metropolitan Education.
I relocated to Boca Raton, Florida in July 2014 when my husband was offered a position on the coaching staff at Florida Atlantic University. I did some research on the university and explored opportunities and openings within the Division of Student Affairs. The Division was undergoing restructuring at the time and I was offered a temporary position to assist in the restructuring. The rest is history! I became a permanent member of the Student Affairs Leadership Team in 2015.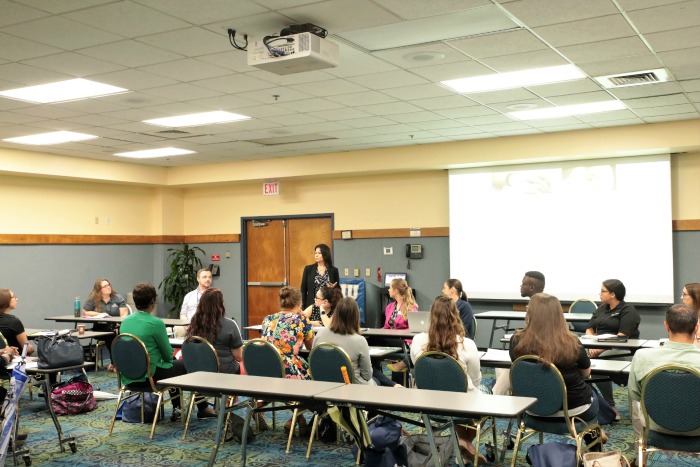 NENANI: You had a multicultural upbringing. How do you see that reflected in the work you do?
Andrea: I am very fortunate that my role involves diversity. This allows me to utilize my multicultural upbringing as a foundation for what I do every single day. Being the daughter of Puerto Rican parents, raised in a Midwest metropolitan city like Detroit, I am more in-tune with the needs of underserved and underprivileged faculty, staff, and students and the obstacles they face are always considered in the initiatives I am involved with.
NENANI: What does being the highest ranking Latina in your institution mean to you?
Andrea: Being the highest ranking Latina at Florida Atlantic University is truly an honor. University administration, demographically, continues to be predominately male and white. Additionally, the percentage of Hispanic/Latina women in university administration has decreased in the last 10 years; with less than three percent holding the highest level position of President.
This means that I have a tall order! Not only to demonstrate that Hispanic/Latina women are equally strong, competent, and as politically savvy as their counterparts, but to also serve as an example and mentor for other young Hispanic/Latina professionals seeking administrative positions in higher education. Florida Atlantic University is both a Hispanic Serving and Minority Serving Institution, which means at least 25% of our students are Hispanic/Latino and at least 25% identify as minority. It makes me proud to hold a position that our students can look up to.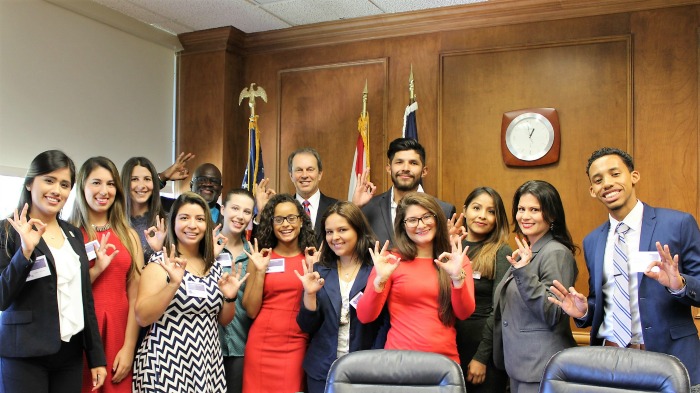 NENANI: What are your contributions to your community?
Andrea: I've only been living in Florida for three years. Therefore, I am still working on establishing community connections here. However, last year I was honored to serve as the keynote speaker at Crosspointe Elementary School's Multicultural Celebration. I've also presented on a variety of topics here at FAU, such as: institutional politics, leadership development, women empowerment, and resiliency. Just recently, I presented a lecture at Florida International University on navigating politics within the academy. All of these presentations, workshops, and keynote addresses I've done pro bono, since the need for such development is evident, yet resources are so limited.
Last month, I took another leap of faith and opened "Advanced Leadership Strategies, LLC" with the intent of providing such services at reduced rates for those who can afford to pay, and pro bono for schools such as Crosspointe Elementary who cannot afford to pay for a speaker or for staff development.
NENANI: What is your passion? Can you describe how this came about and how you live your "why"?
Andrea: My passion is to inspire students to use education as a tool to break cycles of systemic discrimination, oppression, abuse, inequity, and poverty…. and to help others when they become equipped to do so.
I have always been passionate about helping others. Moving from the city of Detroit to the suburb of Ann Arbor in order to attend the University of Michigan, opened my eyes to new perspectives. Education opened doors for me and was instrumental in transforming my views, ideologies and outlook on life. In addition, it allowed me to meet individuals who had already gone through the challenges I was experiencing and the ones that were yet to come. These individuals became my mentors and continue to serve as strong supporters in my life. I choose to reciprocate by providing others with the insight and support my mentors provided me.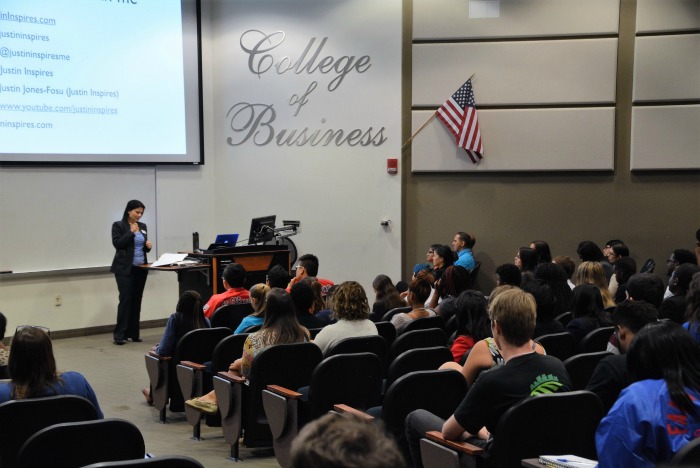 NENANI: What advice would you give to other Latina professional women, whether coming from other countries or already in the US, to grow in their career?
Andrea: I would give other Latina professional women three points of advice to grow in their careers:
Learn the history of sexism, racism, and discrimination in the United States and analyze the field you are entering by utilizing a critical lens. This will provide you with insight on how you, as a Latina professional, are perceived by others in power within the industry you have chosen. This will also allow you to effectively prepare (physically, emotionally, and professionally) for your position.
Do not think for one second that perceptions don't matter. Perceptions are reality for most people. You only have one opportunity to make a first impression and you don't want the one opportunity you have to result in a negative perception about you. Depending on the field you are entering, you are already in the negative; and if you do not agree with that statement, go back to my first point of advice. If you want a top executive position, make sure you dress like one and carry yourself like one. Every position I have held was because someone noticed something in me and offered me the opportunity, not because I applied for it along with dozens of other people. Let me say it one more time… EVERY position I have held was because I met someone in power who walked away with a positive perception of me as an individual, intellectual, and professional.
Stay humble. Don't let your position define or consume you. Wisdom, strength, and perseverance comes from the journey and every step of the way there is someone there to help you succeed. Even naysayers! They give you the burning desire to prove them wrong. Remember that your kindness and words of wisdom can help another young person seeking the same successes you have experienced and that no matter how seasoned you are, there is always something new to learn.
OK…. One more:
Don't be so hard on yourself! Our culture makes us believe that we are Wonder Women and can do anything and everything … twice as good as anyone else! We are professionals, wives, mothers, sisters, daughters, aunts, etc. And although we can surely rock a cape with high heels, at the end of the day, no one is perfect. We make mistakes… and it's OK.
NENANI: Anything else you would like to share with us?
Andrea: Thank you so much for the opportunity to share a little bit about myself. I look forward to future conversations!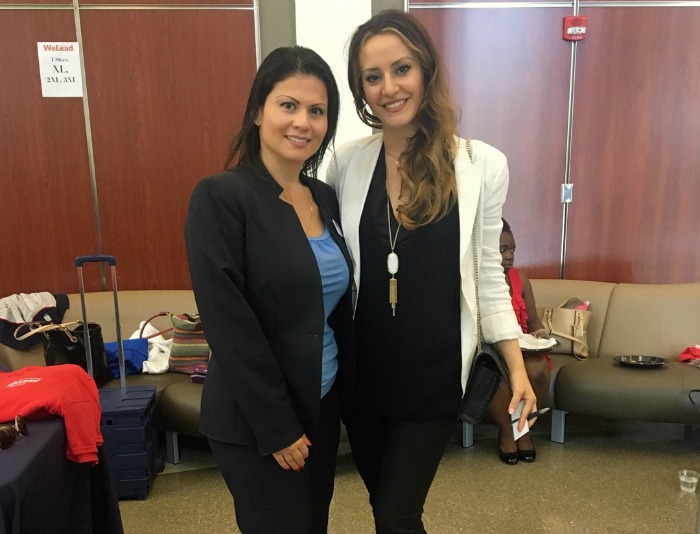 Thank you Andrea for sharing your great advice with us!