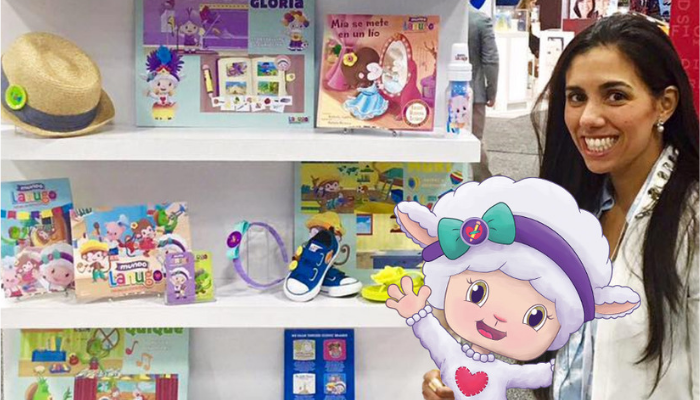 Carla Curiel – Keeping Our Culture Alive with Mundo Lanugo
Carla Curiel is an accomplished serial entrepreneur, multicultural marketer & Latina leader with years of experience in media, retail strategy, and marketing. Based in Miami, Carla is co-founder of Lanugo Media Inc, a bilingual family entertainment company focused on creating culturally relevant content that promotes diversity and values through the power of storytelling. Since Mundo Lanugo's early stages, Carla has lead her team in producing and distributing over 100 animated shorts, two digital apps, 3 award winning books, and successful live shows in 7 different states. Her integrated brand marketing strategies has secured Mundo Lanugo, their first IP, national distribution via Univision, as well as numerous partnerships and collaborations with companies such as Google, Macy's, Samsung, Scholastics and Youtube.

Seeing the staggering numbers from the research and realizing the number of friends and family struggling with the same issue, I noticed that the business opportunity was real.
Currently, Mundo Lanugo's Spanish Youtube channel has over 100,000 subscribers and 60MM views. She's a contributor to Despierta América and has been featured in Huffington Post, Un Nuevo Día, Al Rojo Vivo, NBCLatino, and CNN en Español, amongst others. A graduate of Babson College, Carla resides in Coral Gables with her husband and 7 years old twin girls. Now, Carla and her team are developing and producing her second IP. Stay tuned! Read more to learn about Carla's trailblazing journey.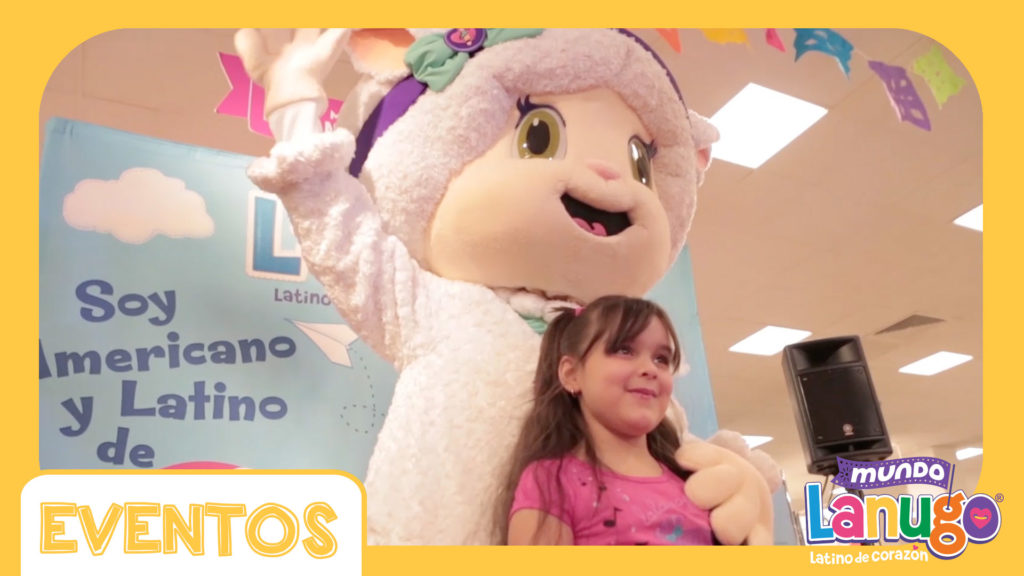 Ana: What prepared you for your role as Co-Founder and CEO of Mundo Lanugo, both in education and prior experience?
Carla: Simply put: being a mother and an entrepreneur by trait were the two key ingredients that prepared me the most to be doing what I am doing today.
My Mundo Lanugo journey started very personal at first and became professional upon my realization that I was not alone. The second I became a mom, I had an urge to share with my twins our traditional songs, our games, and our story. I wanted to pass along my Latino values and traditions and provide my children with a sense of belonging and identity in their Hispanic Heritage. But when I went to the stores looking for tools to help me raise proud bilingual and bicultural children, I just could not find products that resonated with me. I longed to see our spice, our culture represented in products.
Having graduated from Babson College, the #1 school in Entrepreneurship, I knew what the next step was to figure out if I was alone in this or if this was a real unmet need. Seeing the staggering numbers from the research and realizing the number of friends and family struggling with the same issue, I noticed that the business opportunity was real.
Ultimately, I felt it was my calling to develop a children's media company that would create the kind of content that I so desired for my kids, and that would serve as a bridge to help them grow a healthy identity with both culture. And so like that, what started out as a personal need became my business. Today, Lanugo Media Inc is a bilingual family media company focused on creating culturally relevant content that promotes diversity and values through the power of storytelling.

Ana: What led you to become an entrepreneur?
Carla: I've always been an entrepreneur at heart. That's what I saw and lived with my family as I grew up. My direct family owns and operates the largest chain of drugstores in my home country (Dominican Republic) and ever since I was very young, my father would instill in us a working discipline. When I was 8 years old, stickers and stationary was very popular in my elementary school, so I decided to buy from my family business – at a discount, of course – these items and then resell it at school. The business was thriving until the teachers took noticed and informed me that school was not the right venue for commercializing my products. LOL.
By 23 years old, after marring and moving to the United States, I was travelling to Hong Kong with a very renown purchasing consortium for chain drugstores in the USA, that I joined to help further the group of my family business (some of the members back them were Duane-Read, Navarro, and Bartell Drugs, etc), and while exposed to a wide array of product offering in China, my husband and I realized the lack of offerings in Latin America for certain categories and decided to seek the opportunity to grow the business in other Latin American countries.
Today, this company, has 10 successful years in operation servicing a network of retailers from Mexico to Peru, including some of the big hypermarkets in Latin America.
But always true to my personal values (and entrepreneurial spirit), once my husband and I became pregnant with my twin girls, Adriana and Emilia, I realized the need for quality, culturally-relevant kid products that would highlight the richness of our Hispanic culture and support Mamás like me raise our kids bilingual.
At that point in my life, I was constantlywondering how I would pass on some of my Hispanic culture, and looking for mediums that would help me, the idea of Lanugo was born as a way to empower children in their identity because we truly believe that children need to know where they come from, in order to be confident about where they are going.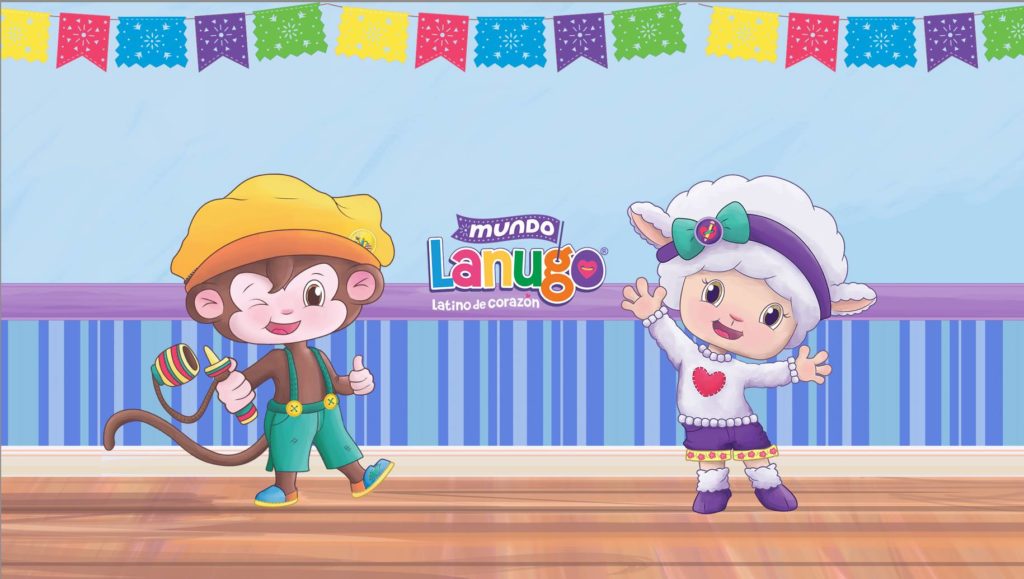 Ana: What makes you proud of the work you do?
Carla: So much makes me proud of the work we do but it is the children that we are touching that make me the proudest. Knowing that we can bring confidence and connectedness to children by allowing them to see themselves in the media that they consume, fills my heart and fulfills our mission!
Also, building partnerships with companies that understand the need to address the Latino market, but who were missing high-quality content, programming and products that would feel this gap, has made me really proud.As an early stage company, with very limited funds for marketing, the cultural pride instilled in our brand has allowed us to secure partnerships with Univision, Youtube, Macy's, Seventh Generation, Scholastic, and Google's Computer Science in Media, to mention a few.
And finally, just the fact that we are working for a bigger purpose, for the betterment of our children, really makes me proud. Our conviction, our passion and our persistence is something that makes me very proud because this is not easy but yet, we are still able to stay committed because we understand that it is and will be worth it.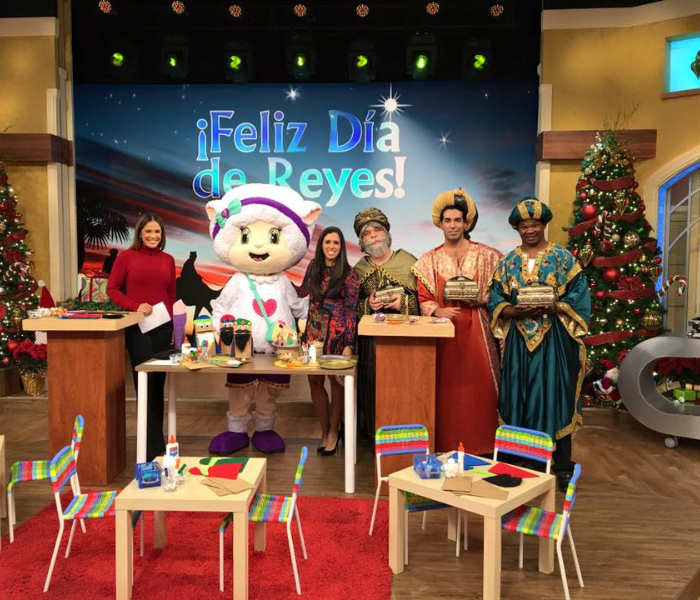 Ana: What is your passion? How do you live your "why"?
Carla: I think my ultimately passion in life is to contribute – as cheesy as it sounds, it is to make this world a better place and what a better way to do so via our children, who are the future. Children inspire me – particularly my own, of course – and knowing that there are many that don't have the privilege to either have parents, or have parents who have the knowledge and luxury to empower them in their identity because these parents are working non-stop, and dealing with their own life challenges, makes me feel the need to step up and create tools like animated videos, digital apps, books, and live shows that inspire in return pride, confidence and a self of belonging to these kids.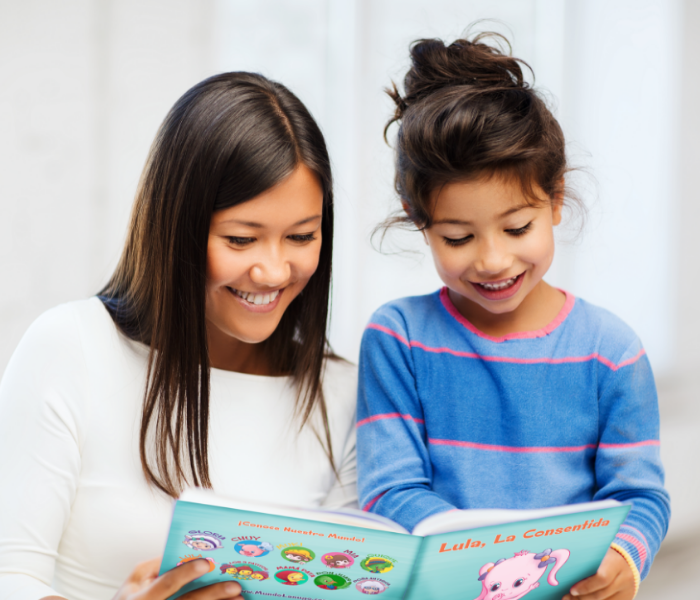 Ana: What are your contributions to your community?
Carla: I would say that it is contributing to keep our culture alive by creating diverse content that allows our children to see themselves and to not forget where they came from. Content that promotes positive values such as diversity, compassion, and respect.
Plus, we are empowering our future generation to believe they have the best of both worlds as Americans and Latinos at heart, which will result in a stronger and prouder community for all.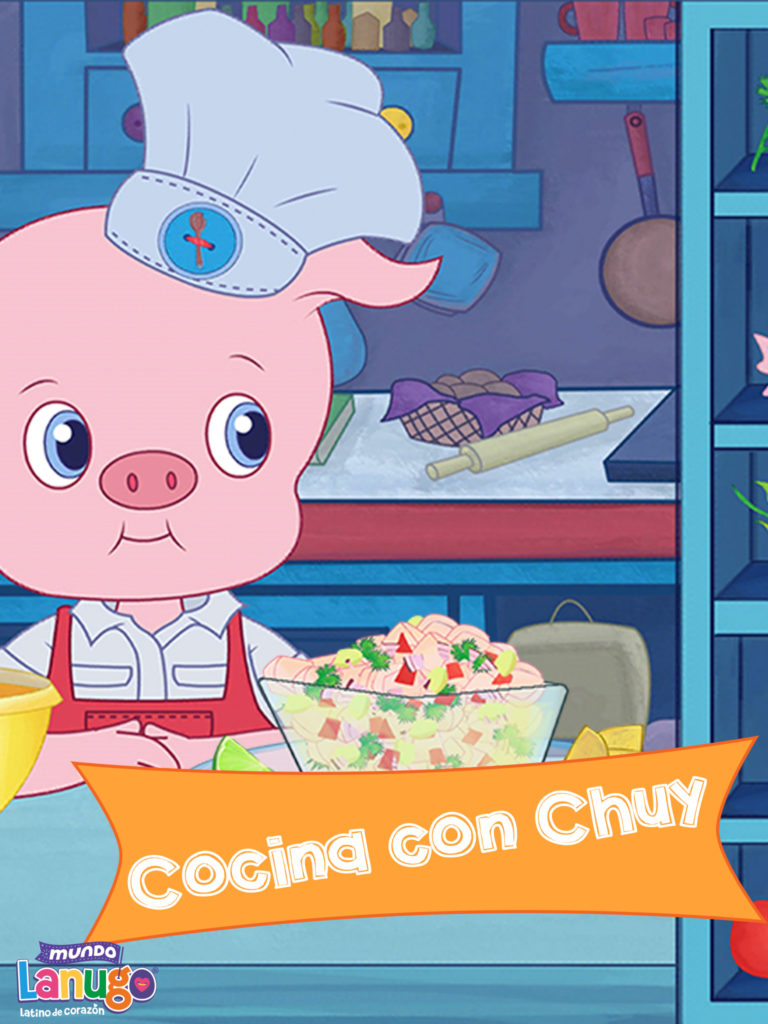 Ana: What advice would you give to other professional and entrepreneurial Latinas, whether coming from other countries or already in the US, to grow in their career and professional or business objectives?
Carla: Whatever you choose to do make sure that there is a big and powerful "WHY" that allows you to commit to it all the way because it will be hard and challenging, but "will it be worth it is" the question… and only you can answer that.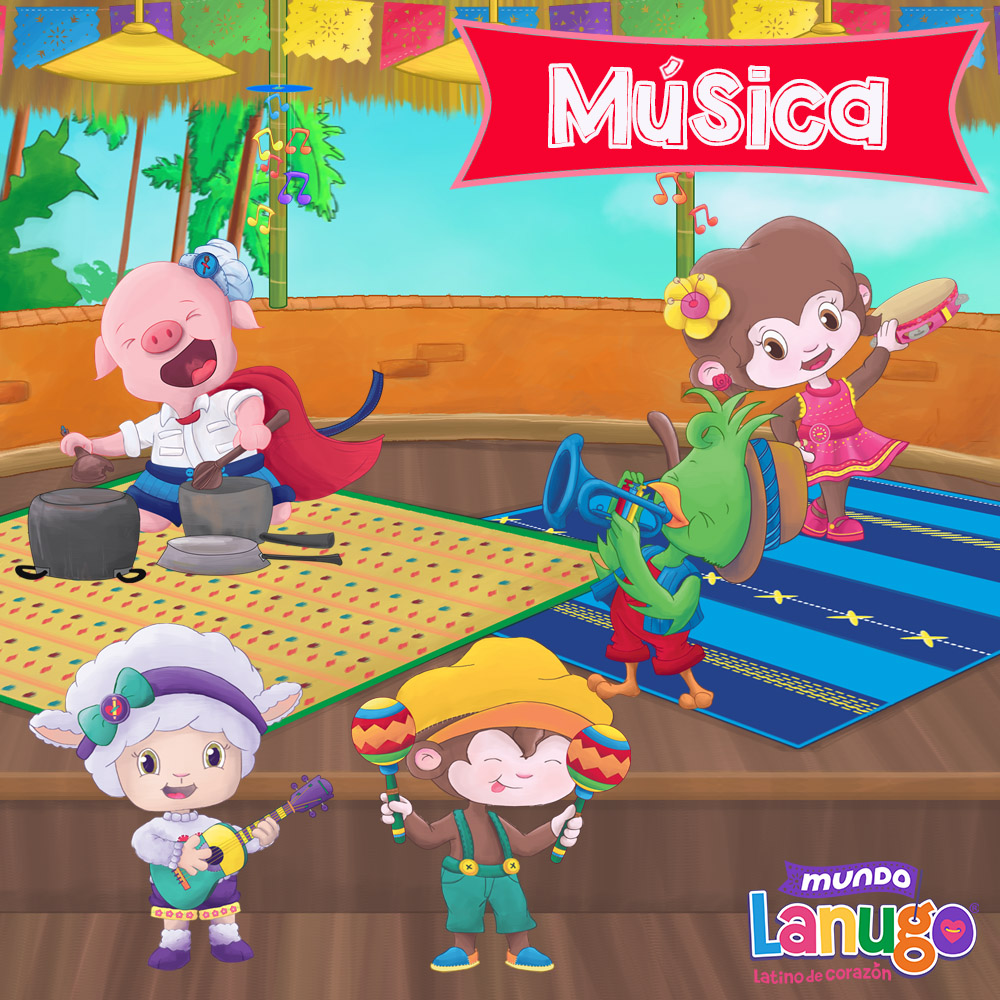 Ana: Anything else you would like to share with us?
Carla: Just a heartfelt thank you! Thank you for allowing me to open up and share our story.