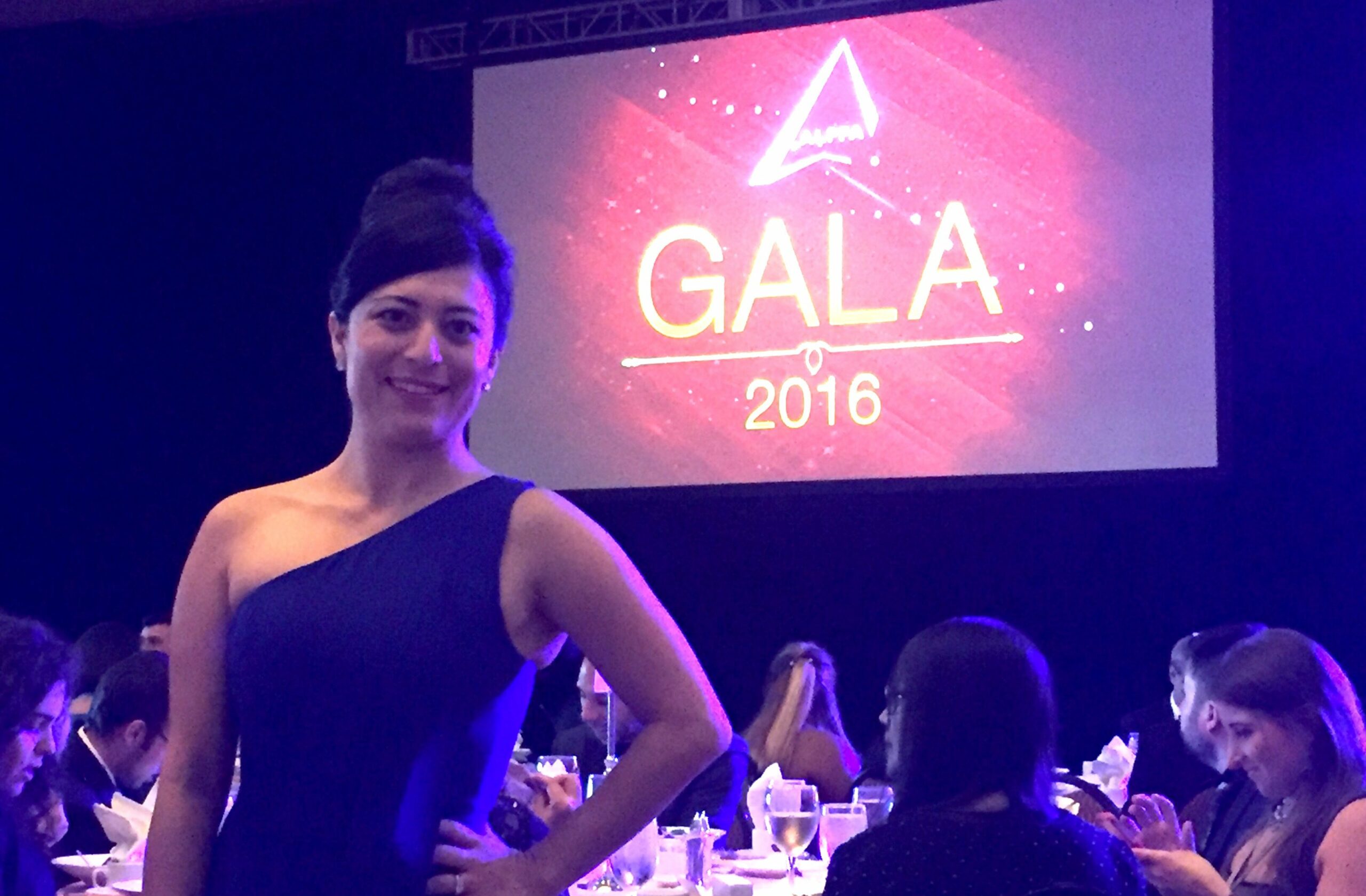 Diana Bellini – Connecting People with Passion
Diana Bellini, currently the Vice President, LATAM Relationship Manager at BNY Mellon, is impacting and promoting economic growth in the Latino community by making meaningful connections as President of the Pittsburgh chapter of Association of Latino Professionals for America (ALPFA). Diana is also an Honoree of Pittsburgh's 40 Under 40, as well as a board member of Satchels of Caring Foundation, a volunteer with POWER and Junior Achievement of Western Pennsylvania and a contributor of women's empowerment initiatives with the U.S. Chamber of Commerce Foundation. Read on for more insights into this role model for Latinas on the rise.
Where did you grow up and had you thought about moving to the US?
I am Ecuadorian by background, but New Yorker at heart. I grew up in different neighborhoods in Queens, where I met wonderful people who continue to inspire and motive me to be a great role model for young Latinas. I moved to Pittsburgh a decade ago to start a new family with my husband Tony. Having immigrated to the United States at an early age, I have learned the value of empowering my community by creating economic opportunities for the growing Latino community in Pittsburgh.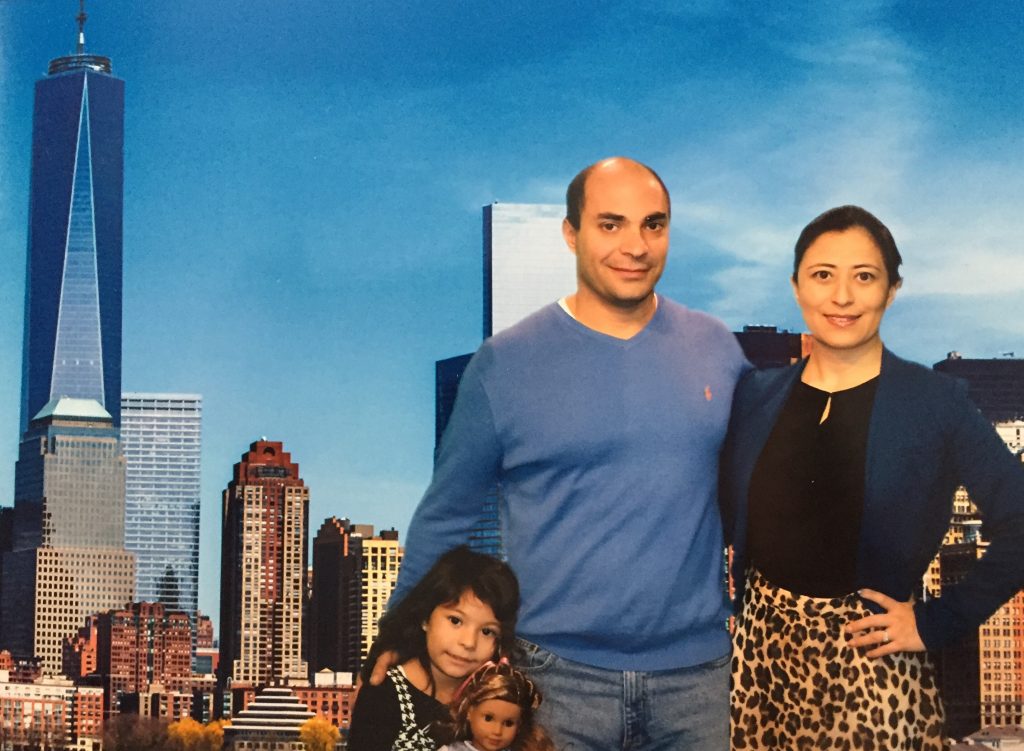 Freedom Tower with Diana's husband Tony and daughter Sophia
How did you prepare for your current role at BYN Mellon, both in education and prior experience?
After memorable years at the King's College in New York City, I entered the workforce at The Bank of New York Mellon. I was determined to make a difference in the organization. In a male dominated industry, I found the need to further my education in leadership because I needed the necessary leadership skills to lead a financial institution. I decided to pursue a Master's degree to help me meet my goal. My classroom learnings along with a quote from John Quincy Adams that says, "if your actions inspire others to dream more, learn more, do more and become more, you are a leader" motivated me to inspire others through my actions as a leader.
One of the key components of effective leadership that have helped me succeed is self-awareness. I learned that knowing thyself is very important for building relationships and for business decision making. Having a strong self-awareness is not only essential for my career success, but it also helps me create an impact in people's lives. Knowing thyself is a long journey that requires time and dedication to fully understand our own human nature.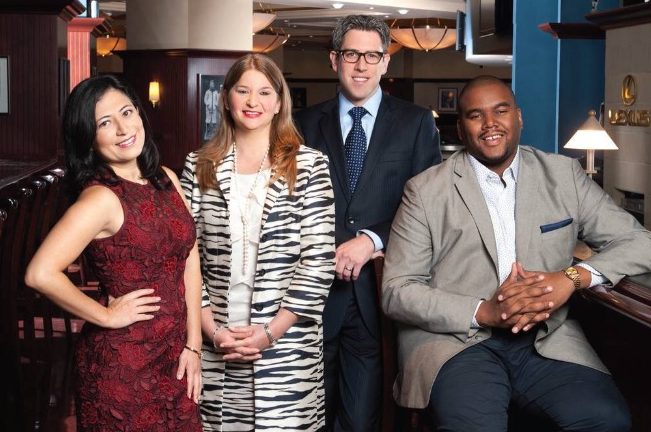 Pittsburgh Magazine' 40 Under 40 honorees
What makes you the most proud in the work you do with ALPFA?
ALPFA has a very special place in my heart because it has enabled me to be the catalyst of Latino leadership in Pittsburgh, which is a region with a very small Latino population. I love when I facilitate work opportunities for young professionals because I feel that I meet my life's purpose. I find a tremendous joy when I help motivate and inspire Latinos to succeed in the workplace. I hope to inspire them so that one day they can continue to mentor and help other Latinos.
Passing the buck is contagious when you do good things for others.
What do you consider are your contributions to your community?
I am actively engaged with BNY Mellon's business resource groups where I advocate for professional advancement and development of diverse employees. Additionally, I am a board member of Satchels of Caring Foundation and the President of ALPFA (Association of Latino Professionals for America) Pittsburgh Chapter.
I am an active volunteer with POWER, Junior Achievement of Western Pennsylvania and a contributor of women's empowerment initiatives with the US Chamber of Commerce Foundation. I believe the time that I dedicate to my community will help inspire others to make our world a better place. The chance start within us. Therefore, I find the time to serve those in need.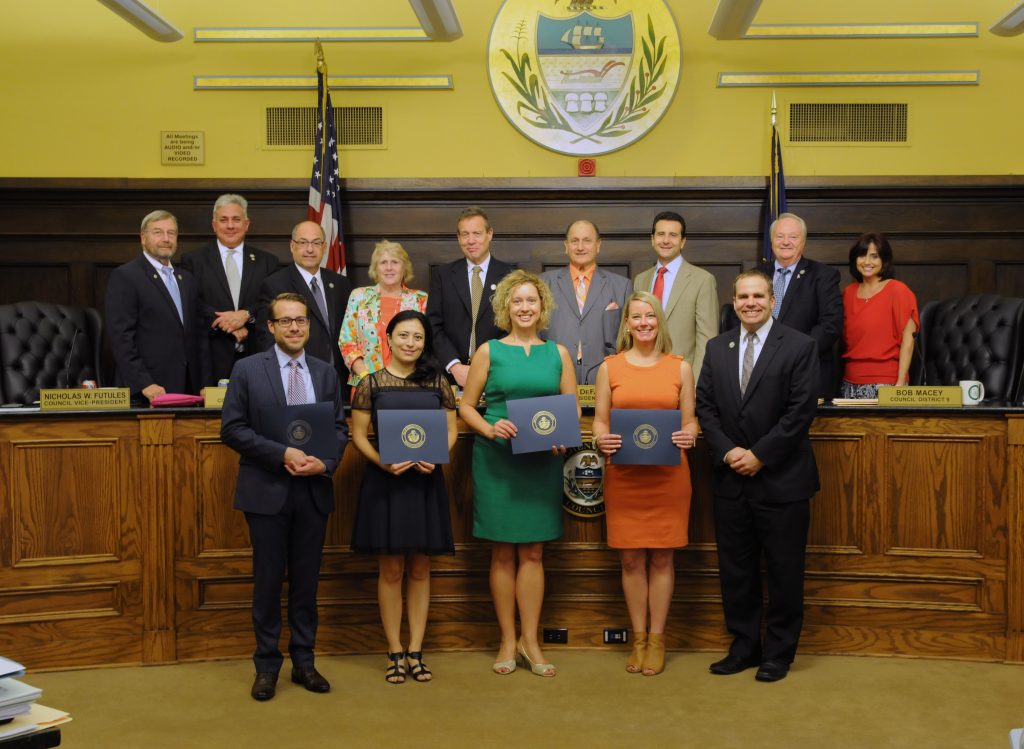 Receiving an award from Tom Baker, at the Allegheny County Council
What is your passion? Can you describe how this came about and how you express and live this passion?
It took many years to discover my passion. It was one of the most difficult things to figure it out because I thought that I owned the world after I graduated college. However, reality synced in. I realized that in order to be successful I had to pick a career path that will bring me joy regardless of its challenges. I learned that my passion is connecting people. Working at the largest custodian bank in the world allows me to building relationships with colleagues and clients across the globe.
Since I love to connect with people, I find it very natural to connect ALPFA members with various organizations with the purpose of creating career advancement for the Latino community in Pittsburgh. I believe that doing what you loves makes you tolerate difficult days at work. I honestly, feel that I have accomplished a lot in my short life. However, I have long ways to go by working hard, being resilient, and supportive of my community so one day I can say I fully live my passion.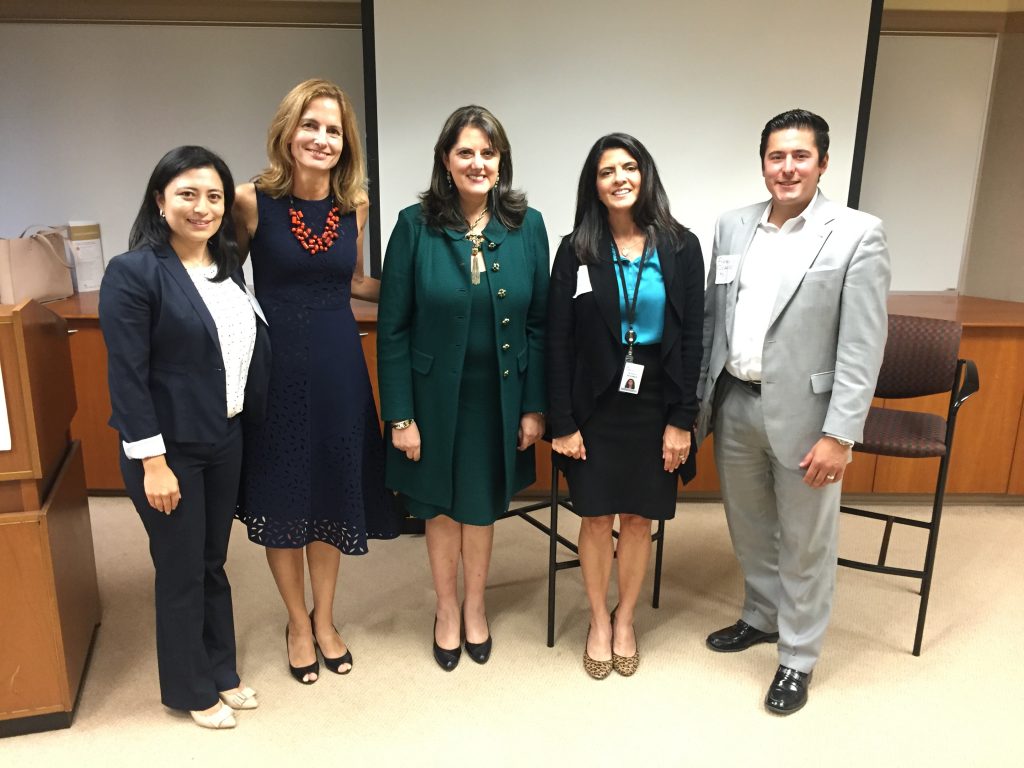 ALPFA and BNY Mellon's Celebration of The Hispanic Heritage Month with Jyoti Chopra, Head of Global Citizenship and Sustainability, Angelica Ocampo, CEO of World Affairs Council of Pittsburgh and ALPFA Pittsburgh board members
What advice would you give to other Latina professionals, whether coming from other countries or already in the US, to grow in their career?
My advice to other Latina professionals is to never stop learning. Each year make an effort to get out of your comfort zone by learning new skills, meeting new people, volunteering, participating in a new project, and by having fun. Each experience will give you the skills and resilience to be successful in your life.
Anything else you would like to share with us?
I would say Latina millennials have a lot of pressure to be perfect because we are the first at many things in our family. However, we can't let society defined what is having it means. It is up to you to decide what is all and what makes you happy. We are a resilient generation that will makes us stronger in the workplace. Be yourself and don't let people tell you what success is….it all within you.
Thank you Diana for impacting so many with your service and inspiring us to pass the buck!