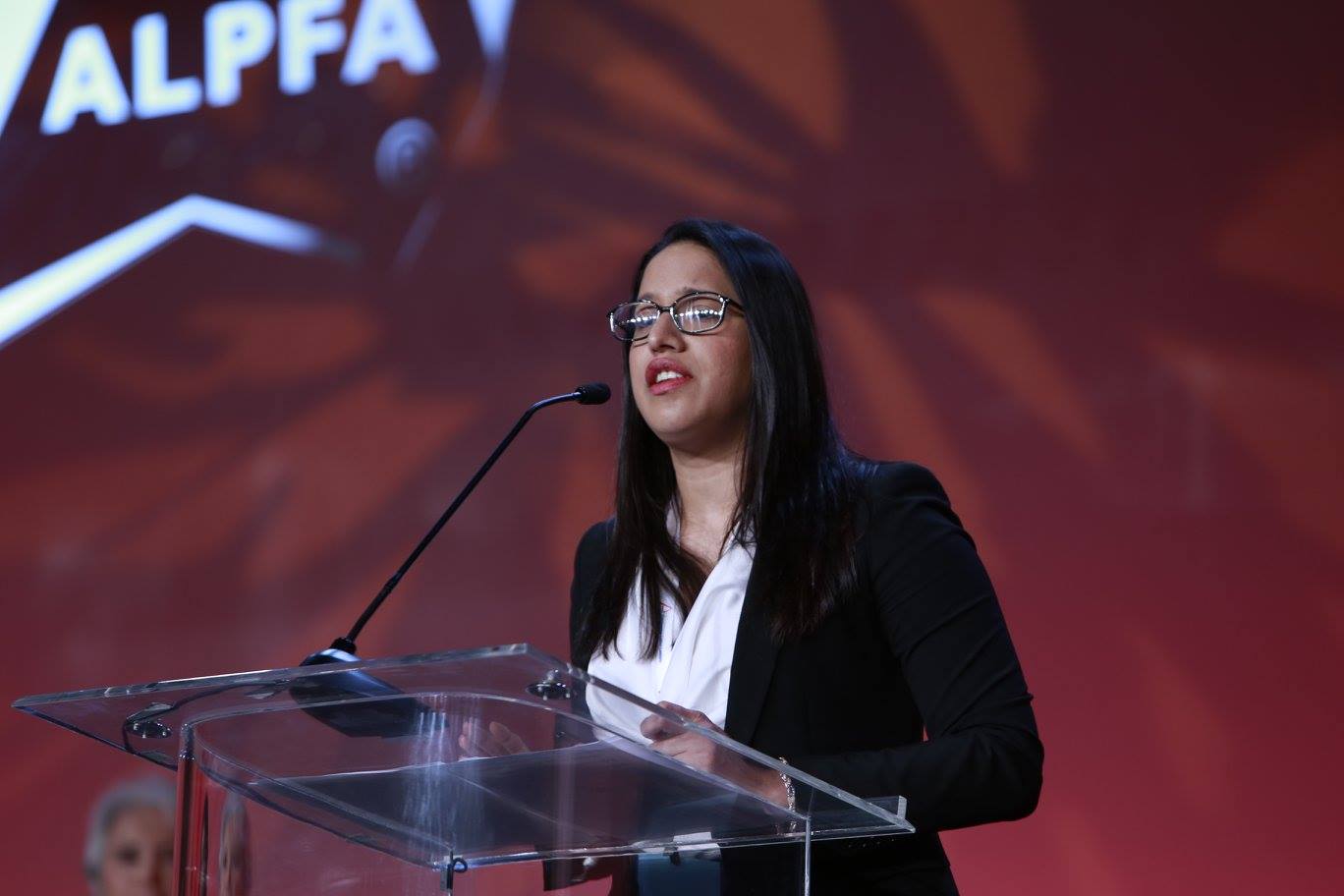 Maria Blaschke – Rising to the Challenge
Maria is a force to be reckoned with. I met her at the Women of ALPFA (Association of Latin Professionals for America) Luncheon during ALPFA's Annual Convention this past August as she received the Frances Garcia Women of ALPFA Award and as a fellow Ecuatoriana I couldn't be any prouder of her. Her move to the US is very similar to that of many of us trying to escape unsafe environments and at her young age she has already accomplished so much. She is an example of perseverance, resilience and drive.
I believe success happens when preparation meets an opportunity, and I have always looked for opportunities to challenge myself in different aspects.
ANA: How did you come to the US and what has kept you here?
Maria: I came to the U.S. at the age of 15 and it was not my choice. The city where I lived, Guayaquil, had become a very dangerous city and we had been robbed to gun point three times that year, so my mom decided to move to Miami since we were not safe in our own city.
Moving to U.S. was really hard and going to high school was not any easier. I was assigned to ESOL (English for Students of Other Languages) classes that did not challenge me as a student in any way. I then realized that nobody was going to push me or show me the way, so I began to challenge myself. I learned English and got out of ESOL within six months of arriving to the U.S.; my next steps were taking honors and AP Classes and taking ACT and SAT tests for college. I was determined to make the best out of my school experience.
I remember having an amazing childhood. I loved my life in Guayaquil, Ecuador; but as time passed Miami became my home. It is where my family, my friends and career are. In the beginning, I thought of myself as a person without a country because I did not belong here nor there, but later I realized that I am a person with two countries, with two languages and a background that will help me become the well-rounded professional I aim to be.
ANA: What are you currently studying? How are you preparing for your ideal job?
Maria: I am currently completing the Master of Science in Accountancy program at Bentley University. I graduated Summa Cum Laude with a Bachelor of Accounting from Florida International University and worked full time while completing my undergrad degree as a full time student.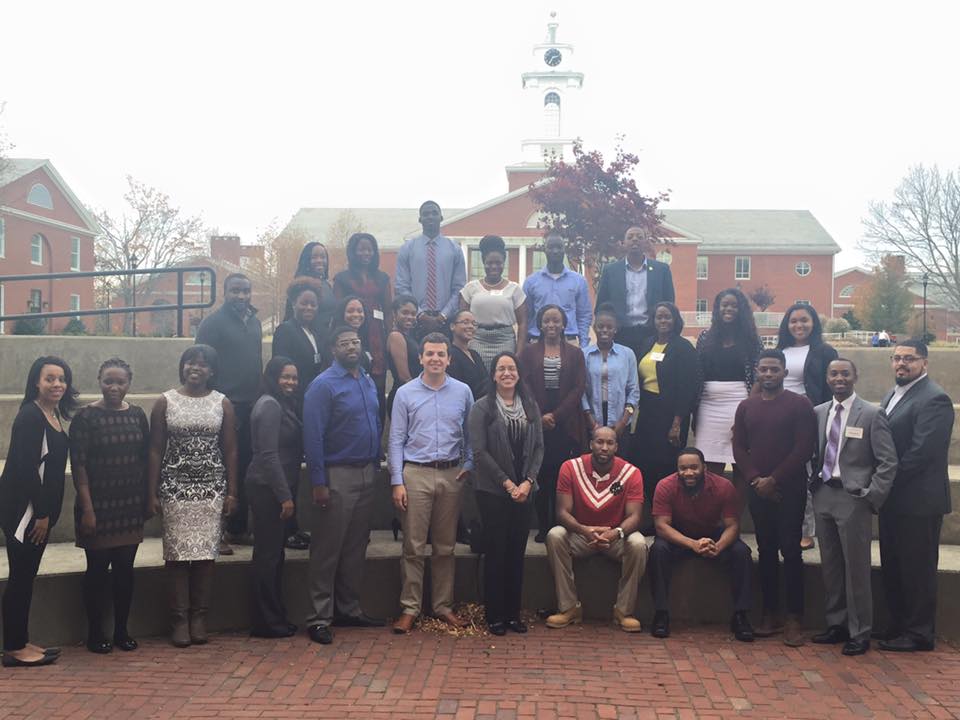 I believe success happens when preparation meets an opportunity, and I have always looked for opportunities to challenge myself in different aspects. As an undergrad, I was part of the KPMG Case competition at the 2015 ALPFA National Convention and my team won Regionals. I was also part of the team that won second place on the 2016 National Johnson & Johnson Case Competition. I am honored to be an E&Y Scholar, NSHMBA IGNITE Scholar, CACPA Scholar, HSF Scholar, Newton D. Becker Scholar, McCallum Leader Scholar, Women of ALPFA 2016 Scholar, and a Prospanica UPP Scholar.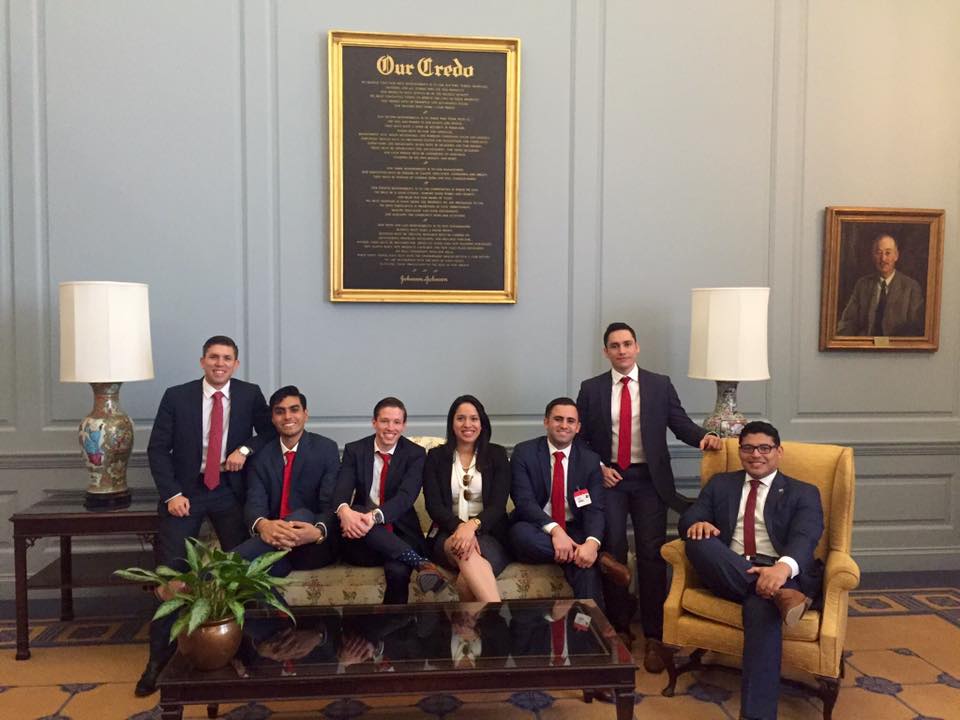 My rigorous work ethic and commitment to my goals have enabled me to not only excel in academics, but also in my professional career, because I have not been preparing for a job, I've been preparing for a career. The difference between a job and career is the passion.
ANA: What are your contributions to your community?
Maria: As an undergrad, I was part of the Fundraising, Community Service, and Marketing Committees for ALPFA FIU. I mentored new and transfer students as part of the mentorship program for ALPFA FIU, and I received the "Miss ALPFA FIU" awards for the Fall 2015 and Spring 2016 semesters for my example of service and leadership.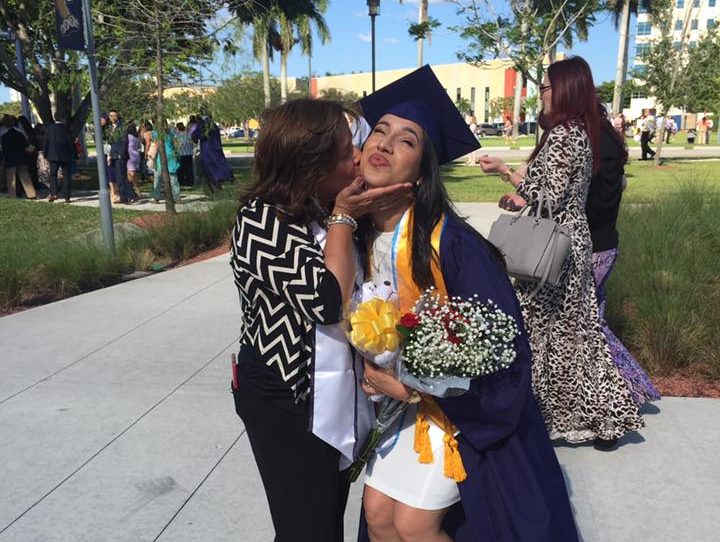 As a graduate student, I will mentor grad students and guide them through the recruitment process for future employment. I will also represent Bentley University as an Ambassador for the school at the upcoming Prospanica Conference, where I will moderate an informative panel for grad students.
ANA: What do you feel is your passion? Can you describe how this came about and how you express and live this passion?
Maria: Being of German and Ecuadorian descent, I was raised to understand the value of hard work, and as such I consider the difference between a job and a career to be the underlying passion that drives me each and every day. This past summer I had the opportunity to experience such passion working as an intern for Mona Clayton, a Partner in the forensic services practice at PricewaterhouseCoopers LLP (PwC) in Miami, Leader of Forensic Services in Latin America.
My drive and motivation come from watching my mother be the strongest person I've ever come across, who would stop at nothing to give me the best she could, even after we lost my father; I was six years old, my brother 5 and she was a widow at 29. We (my brother and I) were her drive, we were her motivation, now she is mine and as I get older, I still turn to her for strength. The path has not been easy, it takes blood, sweat and tears to achieve great things, but my mother taught me that passion makes the work load lighter and enjoyable.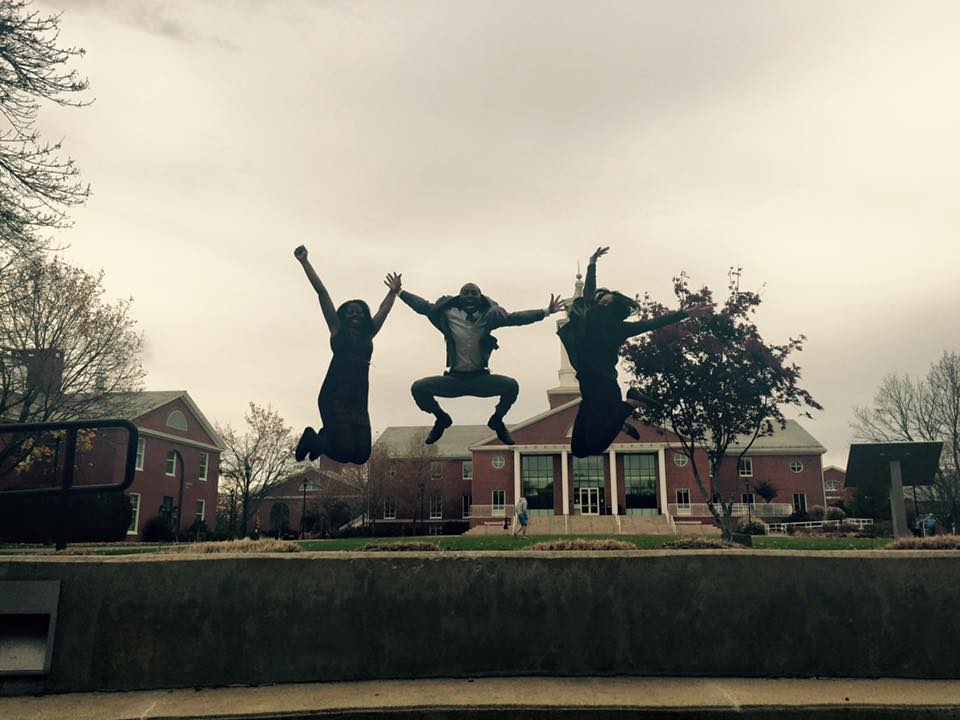 ANA: What advice would you give to other Latina students with big ambitions, whether coming from Ecuador or other countries, or already in the U.S., to grow in their career?
Maria: The path is not easy, but I encourage you not to give up. Coming back to school was not easy but I did not want to give up on my dream of being a professional. Bet on yourself, you are capable of great things if you believe that you can achieve them. Yes, it will take lots of blood, sweat and tears; and countless nights of frustrations and fears. But if it were easy, everybody would do it. Do your part, get ready to take those opportunities, and they will come your way. You got this!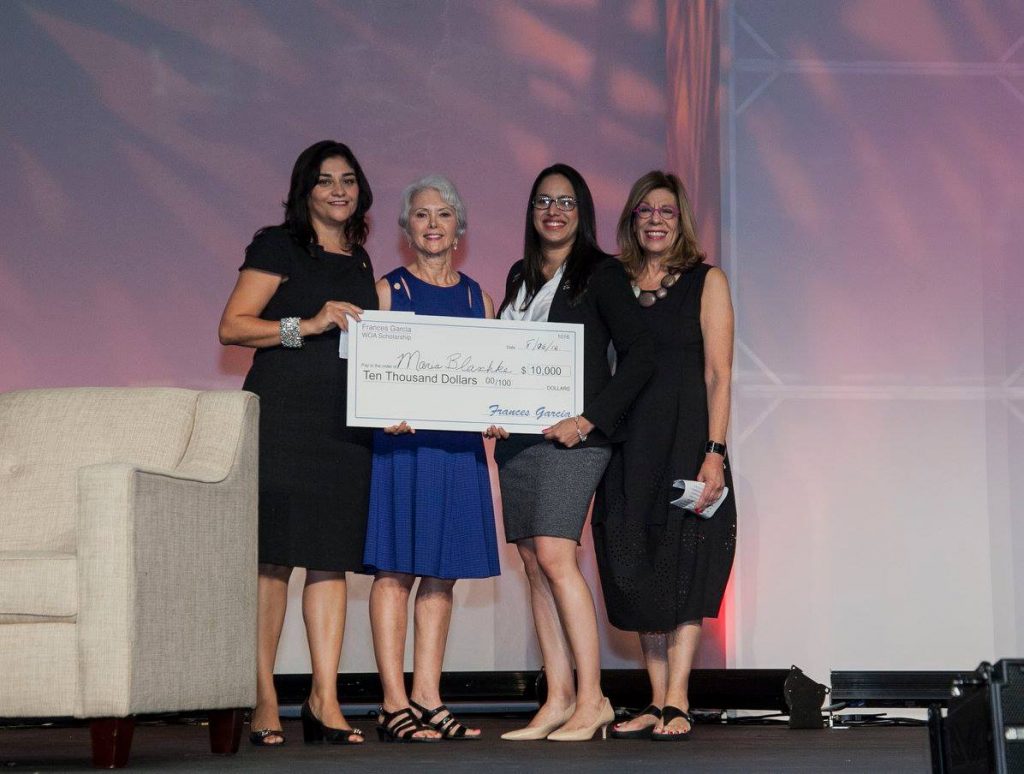 ANA: Anything else you would like to share with us?
Maria: Move out of your comfort zone. Growth only happens if you are willing to feel awkward and uncomfortable when you do something new. Don't be ashamed of your accent, be brave enough to speak up and make a difference. Your foreign accent is a sign of courage. Use that courage to inspire others, like I hope to inspire you.
Thank you Maria for sharing your story of perseverance with us! You are so inspiring and are on your way to even bigger accomplishments! You'll keep making us proud!