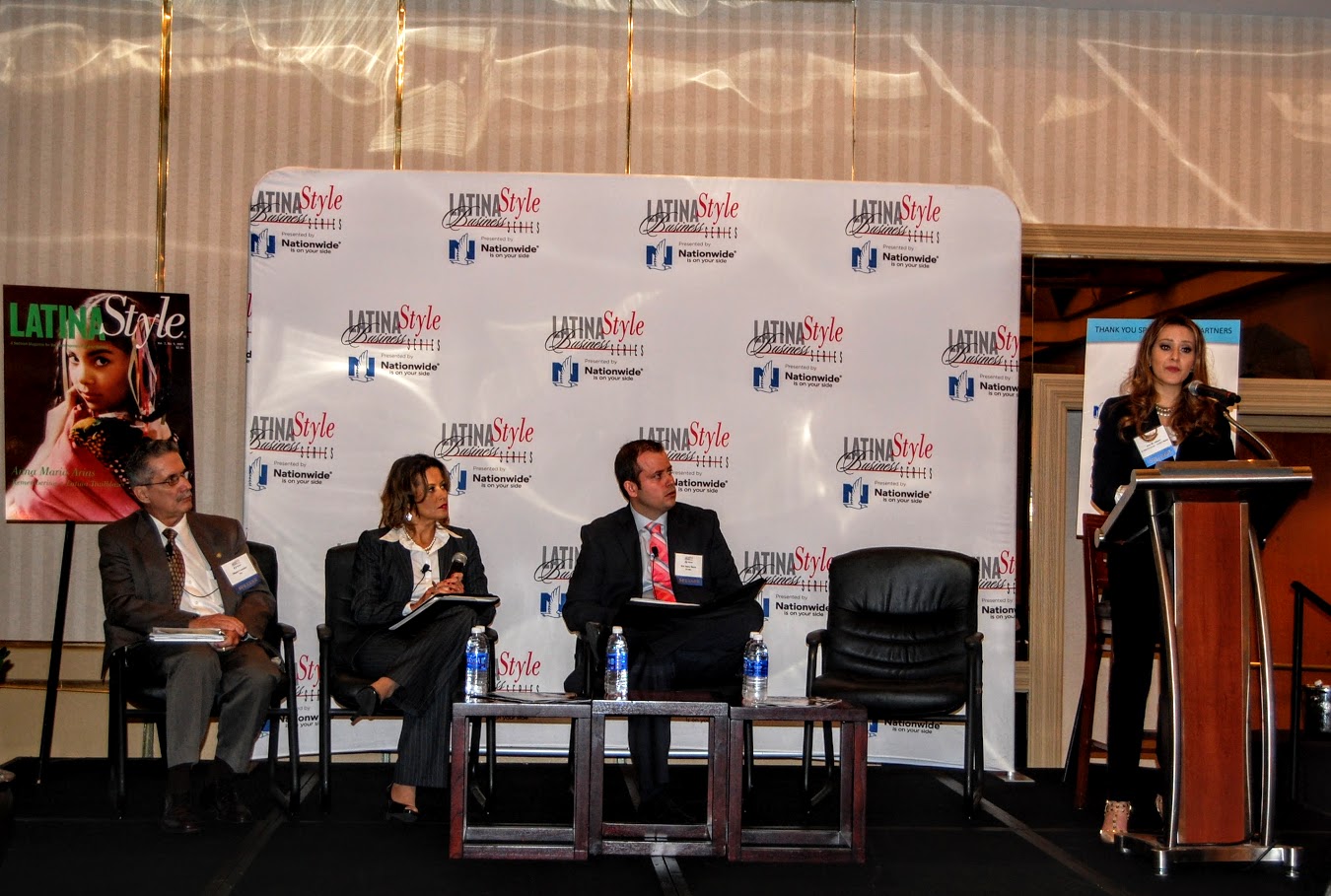 Moderating in Style – Latina Style Business Series Miami
I firmly believe that when you give your all in life without predefined expectations of what you'll get in return, what you actually end up receiving is a true gem.
After joining the Miami chapter of ALPFA (Association of Latin Professionals For America) in October 2015 as a board member and Vice President of Marketing, I have enjoyed meeting the incredible leaders and members of ALPFA and working together to further the group's mission to empower and develop Latino men and women as leaders of character for the nation, in every sector of the global economy.
I'm lucky to be part of a team of talented and dedicated professionals that work together to help each other grow.
I love sharing my ideas and seeing them come to fruition, and ALPFA is the perfect environment to foster the creativity and enthusiasm of its members. As I continue to contribute with as much as I can (there's little time left between being a loving and present mother and wife as well as a dedicated employee during my day job), ALPFA continues to open doors to new and fulfilling experiences such as being the moderator for a financial panel at the LATINA Style Business Series event that took place in Miami on March 24, 2016.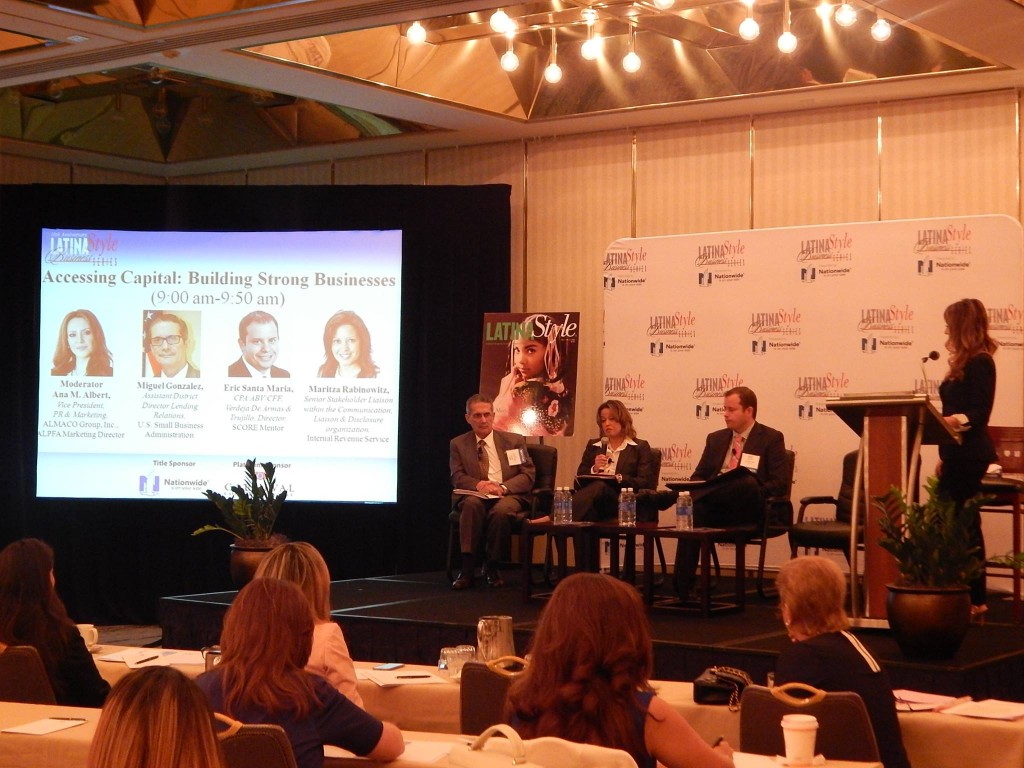 Panelists Manuel Gonzalez, Maritza Rabinowitz, Eric Santamaria and Ana M. Albert. Photo credit Juan Saavedra, ALPFA Miami's Communications Coordinator
LATINA Style magazine is a fantastic window into the lives and accomplishments of Latina women in the country. Through their Business Series, a groundbreaking business program that has benefited over 33,000 Latina entrepreneurs since 1998, they provide the event attendees with information and resources for all aspects of running and growing their a business. The dynamic panels range from providing solutions to raise capital to best practices in social media to lessons learned from successful entrepreneurs and thought leaders.
I was fortunate to moderate the Accessing Capital: Growing Stronger Businesses panel, where experts from the IRS, The Small Business Administration and SCORE shared valuable information on the best mechanisms to access capital and properly manage it for entrepreneurs.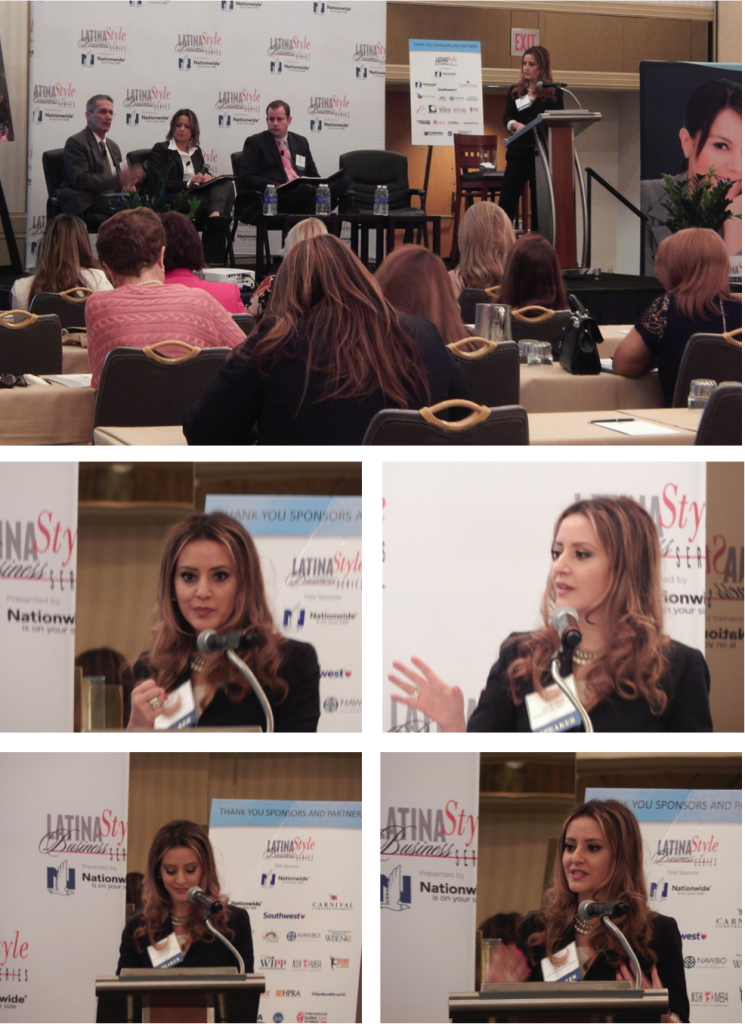 Images courtesy of Juan Saavedra.
This experience, the first of its kind for me as a moderator -I was a panelist at the World Maritime University's 2nd Maritime Women:Global Leadership conference- , not only raised my exposure in the world of public speaking that I so thoroughly enjoy, but it also gave me the opportunity to meet incredible Latina entrepreneurs and share with them my enthusiasm about ALPFA and our efforts alongside our fabulous ALPFA Miami team.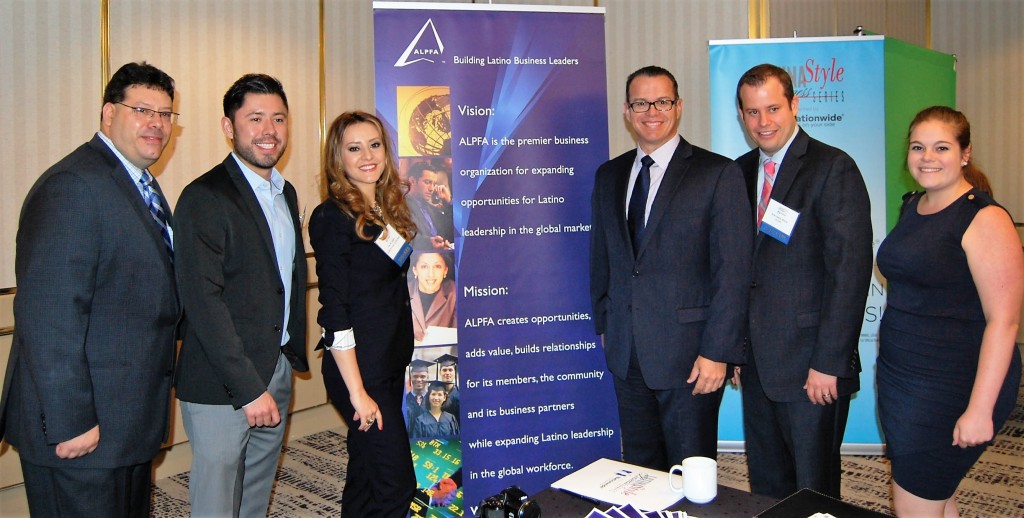 From left to right: ALPFA Miami's Brett Friedman, President; Juan Saavedra, Communications Coordinator; Ana Albert, VP of Marketing; Tico Gutierrez, Board Member; Eric Santamaria, Treasurer; and Stephanie Gonzalez, committee member. Picture courtesy of Victor Ruiz, Director of Corporate Development at LATINA Style, Inc.
I'm lucky to be part of a team of talented and dedicated professionals that work together to help each other grow. A huge thanks to Lori Ruff, ALPFA's Chief Branding Officer, to Luis Vargas, ALPFA's Chief Marketing Officer, and to the leadership of ALPFA Miami for giving me this opportunity.
I will continue working hard to contribute to our ALPFA initiatives and encourage you to join your local ALPFA chapter to experience the camaraderie and support of a talented group of professionals dedicated to see you grow!