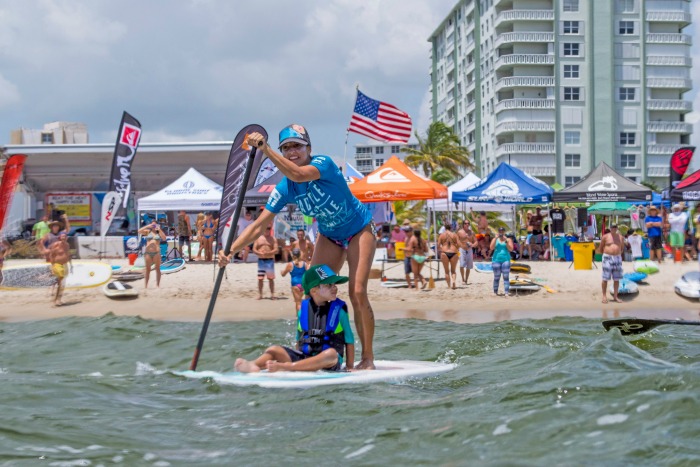 Telsys Tarallo – Storytelling with a Purpose
Telsys Tarallo is a loving mother, a dedicated co-founder of Athlete Race, successful owner & director of Afterglow Marketing, a driven triathlete, soon-to-be Ironman, Yogi, paddleboarder and doer. Her work and initiatives bring together her passion for storytelling and doing good. A Miami native of Cuban parents, Telsys determination leads her to achieve great results for her clients and live a life of purpose. Here is her story.
NENANI: What makes you the most proud in the work you do?
Telsys: What makes me the most proud is that I'm making a difference in people's lives while doing what I love…
With Afterglow Marketing, I get to tell brand stories in experiential ways. I help craft the story that eventually leads to an experiential event. I get to take people out of their daily lives and out of their heads even for a few minutes and entertain them, leaving an experience they will take with them forever.
With Athlete Race, I get to facilitate athletes that are passionate about racing and in making a difference in our world and in our community. The Athlete Race has brought me a great sense of purpose with a platform that not only creates awareness but helps to solve for some of the world's greatest social issues of our time.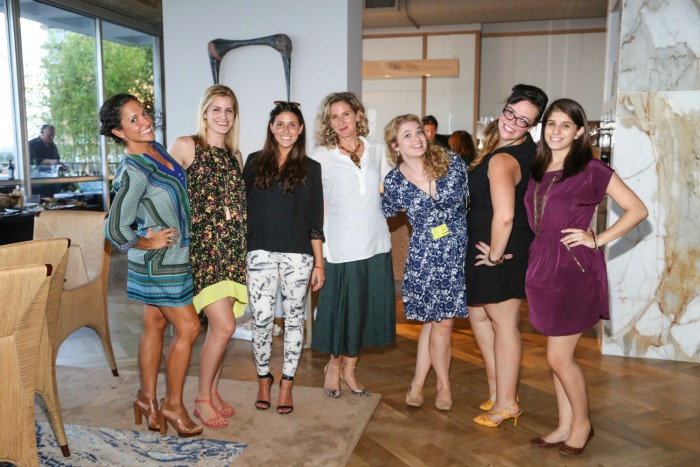 NENANI: How did you prepare for your current role, both in education and prior experience?
Telsys: I studied at Florida State University and graduated with a Bachelor's in Business Marketing and a minor in Communications. I honestly always wanted to be either a Marine Biologist (studying Orca Whales) or Veterinarian, healing animals. When I started to research Marine Biology, I quickly realized it was a very difficult career to crack into and Veterinarian proved to be too difficult when I couldn't wrap my head around chemistry. I ended up taking an aptitude test and it indicated that Marketing/ PR/ Advertising/ Communications was the best fit for me. So I went that route but I wanted to focus on sports. I've always been in love with sports. I was the little girl that listened to the Dolphins or watched them on TV EVERY Sunday. The intensity, the camaraderie, the celebration of human spirit to overcome and triumph. It fascinated me. So I focused on Sports Marketing. When I graduated college, I worked as the Sponsorship Liaison for the Lipton Tennis Championships (now the Miami Open). I was a ball girl for the tournament since I was 11. You could say I grew up with that tournament and when I graduated from college they welcomed me with open arms.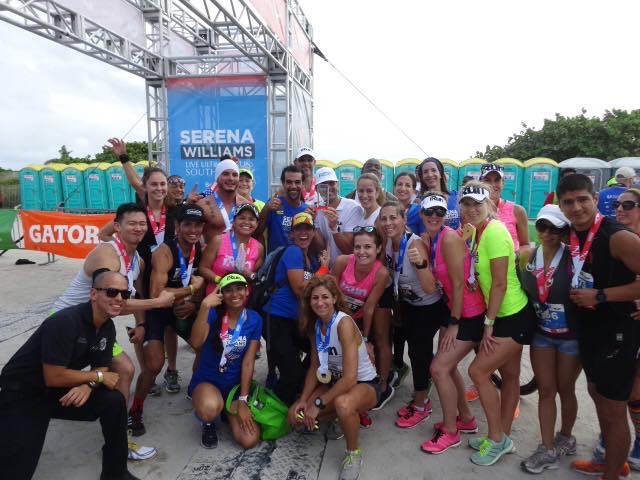 After a year of being with the tournament, I moved from Miami to Atlanta and worked for an agency on the M&M's Racing Team managing the NASCAR sponsorship and at track hospitalities for the brand. Wow… those were amazing times! 1.5 years of being on the road, road, road. I traveled the country and saw and learned so much. But the travel as much as I loved it, wore on me and I had to settle down for a bit which ultimately brought me to work with Coca-Cola managing their sports sponsorships – NCAA Final Four, Winter and Summer Olympic Games, NBA Sprite Slam Dunk, LeBron James Sprite Sponsorships and more. 8 years of working with Coca-Cola on pretty much every sport under the sun and executions both at retail and events surrounding those sponsorships.
After an amazing 10 years of living in Atlanta, I decided that my time in Atlanta was done and so I moved back home to Miami and made myself at home in my favorite part of Miami, Miami Beach. I ended up having two kids (12 months apart). It was a dream come true to have one and even more so two! A girl named, Elyse and a boy named Angelo.
I quickly realized that agency life was no longer a fit for my new mom lifestyle and responsibilities and working for someone as a single mom wouldn't be natural. I wanted to be a present mother and flexible for my kids but still run and follow my dreams and continue my career. Afterglow Marketing was shortly born there after. I was able to offer my experience and network to every brand and event. Afterglow's clients range from a well-known local Miami pastel artist to the global brand lululemon athletica and I like it that way. Every day is different, no two days are alike and the contrast keeps me engaged and thirsty for more.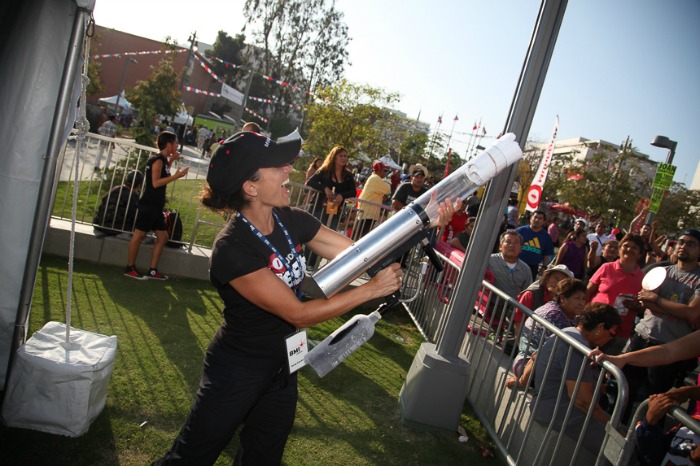 NENANI: What do you consider are your contributions to your community?
Telsys: As the Owner & Director at Afterglow Marketing, I love that we provide experiences for people. Remember as a child how you loved to be read a story or told a story? And just think now how you socialize and spend time with friends, you are usually hearing or telling a story of something that took place in your day or in your life. At Afterglow, we get to tell a story about a brand in an experiential way. It's exciting to me and I find so much passion in the work that we do. Flawless execution really surfs my brain!
In addition to experiential storytelling… we lend our hand to a non-profit organization. My family and I love the beach. It is our playground and so we are members and strong supporters of the Surfrider Foundation. It is the world's biggest grassroots non-profit environmental organization that works to protect and preserve the world's oceans, waves and beaches. You will often find my kids and I out for one of their group beach clean-ups meet-ups or mangrove/dune planting days. We do pro-bono event production work for Surfrider events and fundraisers.
As the Chief Move it Forward Wonder Woman for Athlete Race, I feel this is my purpose and my contribution to our local Miami community but also the world. I love competition and I enjoy racing, it is a passion of mine. The fact that the race helps to create awareness for the major social causes that are prevalent in our time and gives passionate athletes a platform to help make a difference, really gets me excited about the possibilities and how we can create a shift in our world through triathlon racing.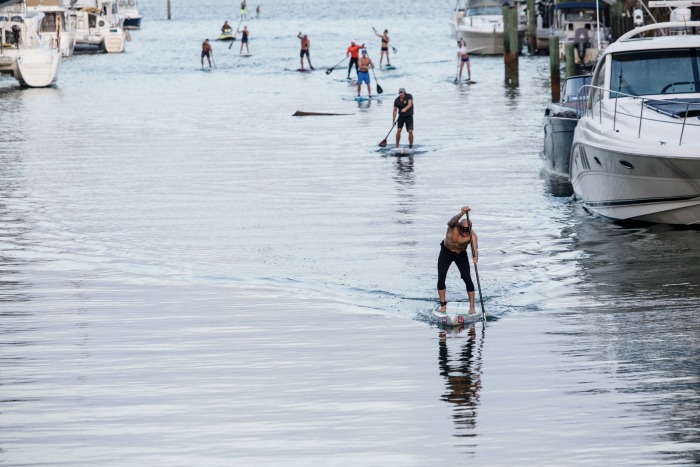 Image by Matt Roy
And lastly, my children… Raising strong, compassionate and kind humans that are growing up knowing it's their job to stand for something and make a difference in our world, is my life's purpose and biggest contribution to my community. They are my legacy and my purpose. They will continue my life's work on for generations to come.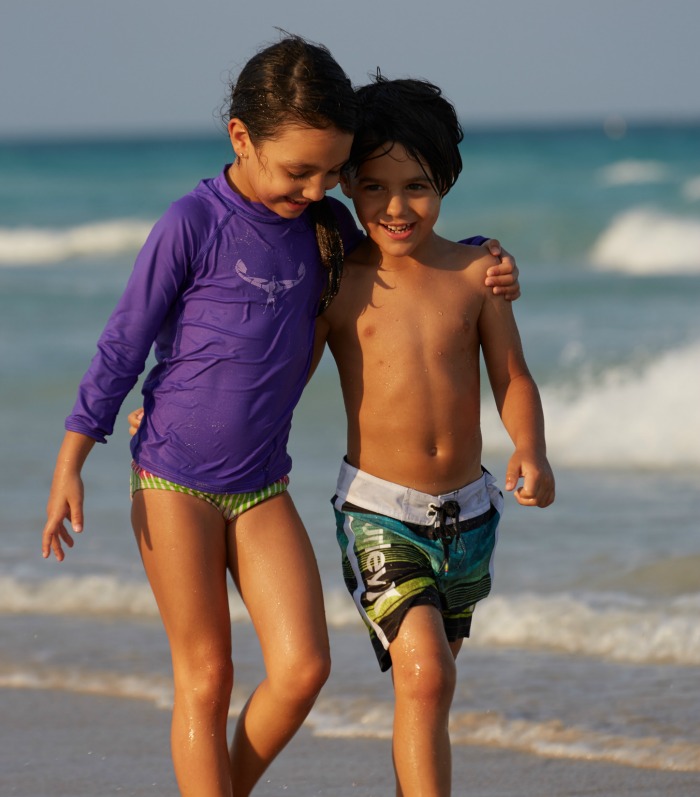 NENANI: What is your passion? Can you describe how this came about and how you live this passion?
Telsys: Aside from my kids, which bring me infinite amounts of joy and raising them is a true passion of mine… triathlon, yoga and paddleboarding are where you will find me. Sometimes with kids, sometimes on my own. Yoga for the body and mind, for healing, for the spirit, for the soul. Paddleboarding for communing with nature and exploring our beautiful oceans. Triathlon for quieting the mind, the doubts and the fears. I'm currently training for my 1st Ironman. The hours of training are very intense, but beyond rewarding. My tribe (my kids, my parents, my training partners and friends) all come together to support all of my dreams especially my Ironman dream. In 2017, I will be an Ironman!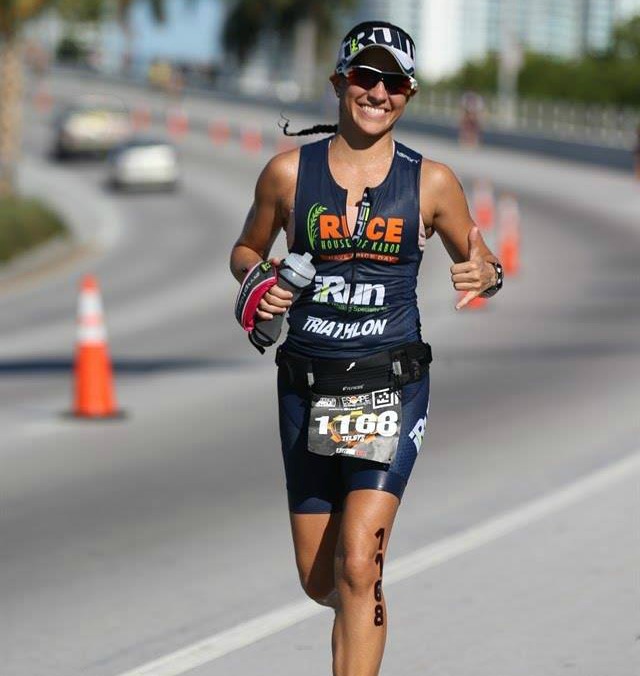 NENANI: What powerful advice would you give to other Latina professionals, whether coming from other countries or already in the US, to grow in their career and life?
Telsys: I have to preface this by saying, I am an only child with a father who loved to take me camping and fishing and had nothing but male friends who all had boys. So I was the only girl among the camping and fishing crew. "Hijo de gato, caza raton" was his motto and I had to live up to those standards in all things. It was a fun childhood because I admired my dad so very much and his and my mother's approval was something I strived for constantly. So I had to 'cazar raton' on the daily!
One thing my father taught me very early on in life is that because you are a girl/woman you will have to behave and carry yourself a certain way in order to be respected, taken seriously and be a game changer. You'll probably have to catch the biggest fish (or client, or account, or insert whatever you are after) or make the best s'mores or pitch the best tent. And it's not necessarily fair, because you will have to work harder than the males around you. But it will be worth it because it will have built character and strength and when you do get to whatever you are reaching for, you will have been the best of what you can be and that's all anyone can ask of you and you can ask of yourself.
Words of wisdom from this palm-tree-loving, born-of-Cuban-parents, Miami-native Latina:
Speak eloquently and with authority, act kindly but have presence, use your feminine energy appropriately and always know your worth (even if you've lost a battle, another will come and you will eventually triumph). What doesn't kill you, will only make you stronger. And never, never, never forget where you came from and who you are. For me… that's a Cuban cat's daughter hunting for the next thing!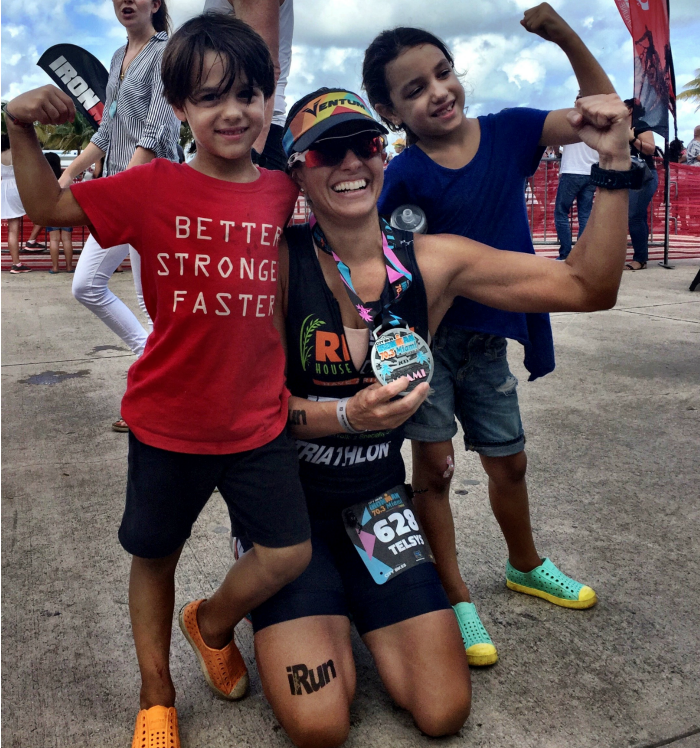 NENANI: Anything else you would like to share with us?
Telsys: My life's mantra is beautiful and inspirational… imagine if we all lived our life using this as our code of conduct. What a beautiful place this world would be!
'May all beings everywhere be happy and free, may the thoughts words and actions of my life contribute to the happiness and freedom for all.' – Hindu Mantra Prayer
Thank you Telsys for your beautiful and inspirational words!
You can find Telsys and her great work through the below contact info:
TELSYS TARALLO:
INSTAGRAM: @telsyst and @lifeisgrand22
AFTERGLOW MARKETING:
WEBSITE: www.afterglowmarketing.com
INSTAGRAM: @afterglowmarketing
FACEBOOK: www.facebook.com/afterglowmarketing/
ATHLETE RACE:
WEBSITE: www.athleterace.com
INSTAGRAM: @athleterace
FACEBOOK: www.facebook.com/athleterace/