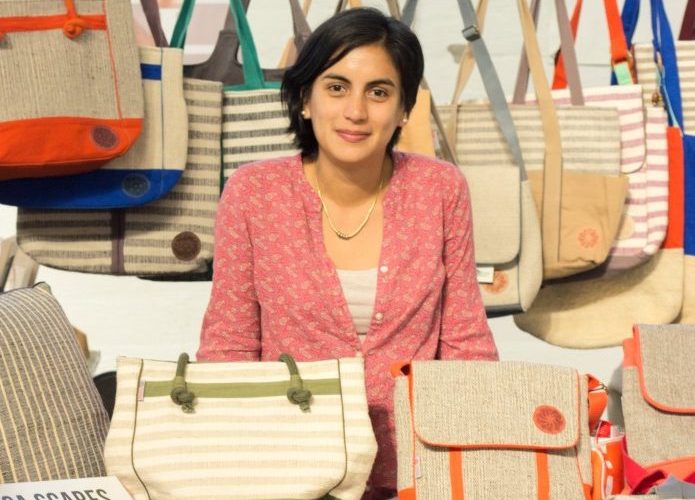 Veronica Buitron – Bringing Style and Ethical Fashion from Los Andes
Verónica Buitrón, founder of SUSPIRO, is a design artisan combining sustainability with Social Entrepreneurship, focused on pro-Fairtrade, natural materials & local production. SUSPIRO's mission is "to revive, empower and promote the hand-made and sustainable work of the textile artisans living in the Ecuadorian Andes." Verónica doesn't only create beautiful and modern pieces, but she also provides the much-needed tools for artisans in Ecuador to become more empowered. Read on for more inspiration.
Ana: How did you prepare to become a fashion line owner and designer, both in education and prior experience?
Verónica: When I finished high school, I had a fixed idea of what I wanted to do regarding my education. I wanted to study fashion abroad, leave Ecuador and see the world. I liked drawing and fabrics, plus my mom has a bedding company, and I have been in contact with textiles since I was born.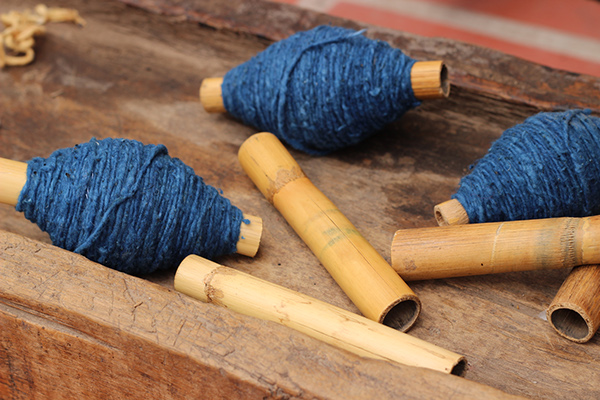 Fashion was the obvious path for me, but I had no idea how the industry worked and what I was going to question while in school. By the time I graduated, I knew that the fashion world, the one from magazines and red carpets, was not for me. It seems superficial, empty, and I wanted something else. I wanted to help people and do something for the environment.
I learned about natural fibers, recycled materials, fair trade, artisan cooperatives. I saw myself there, in a more collaborative and less hierarchical space. I went back to Ecuador and started working as an accessories designer for a fair trade foundation in the coast of Ecuador. It was a dream job; I could spend part of the time in the city, working in a corporate space and also spend a good time with the artisans, developing designs, among toucans, iguanas, the sea and incredible sunsets.
Years later I wanted more creative freedom, a flexible schedule and to live in Quito, my home city. Luckily, I had met a group of textile weavers that were located two hours away from the city. I felt that their history and fabrics had an incredible potential, so I decided to create a fashion accessories label using solely their textiles. I knew very little about marketing, pricing, manufacturing, those were skills that I was not interested in, but I had no other choice other than to learn them on the go. I became an entrepreneur because I wanted a job that my city at that moment could not offer, I had to create it by myself.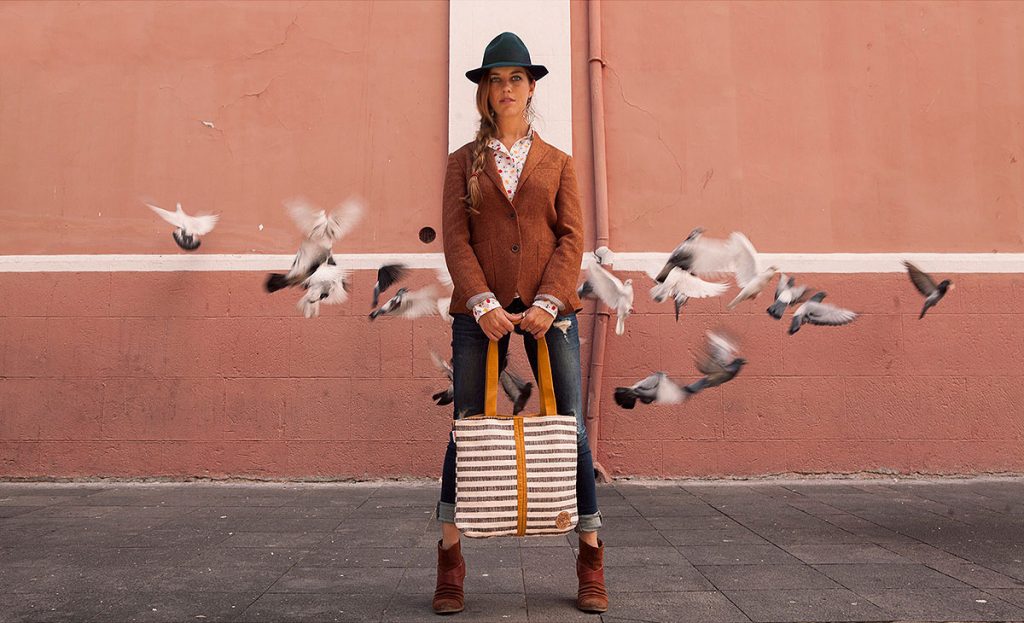 Ana: What makes you proud of the work you do?
Verónica: I am very proud of having contributed to the education of artisans living in rural areas of Ecuador. Thanks to different backers, friends, and mentors I have been able to give free workshops to the weavers, develop production sheets, catalogs with the sole intention to be transparent and fair about the textile processes and how artisans should be paid. The artisans have built a set of tools to be more competitive and more accurate about how to price their work.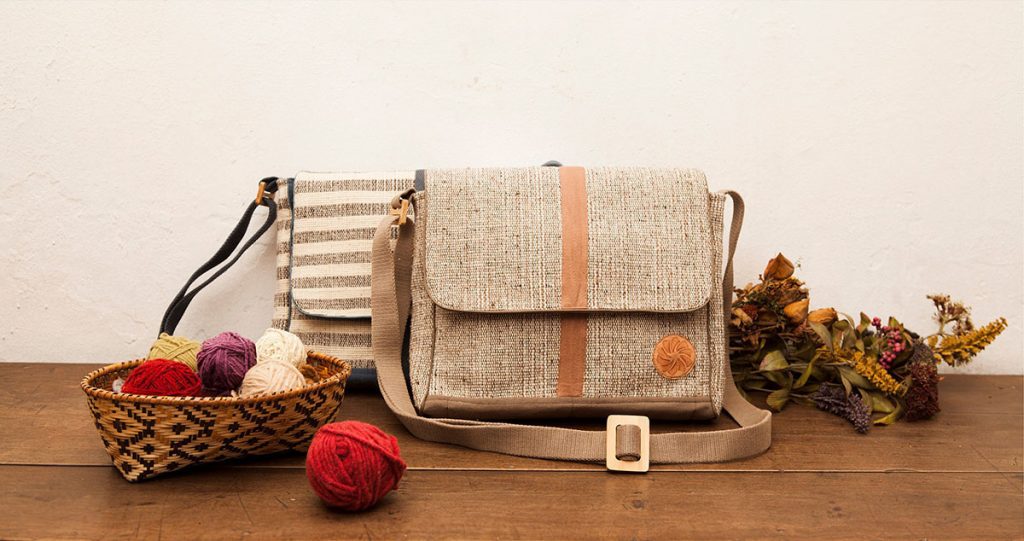 Ana: What is your passion? Can you describe how this came about and how you express and live your "why"?
Verónica: After learning more in depth about the harm that consumerism and fast fashion have caused to the world I feel passionate about doing something from my trench, from owning an ethical fashion company to buying second hand to having conversations with people about all that is behind the clothes we wear.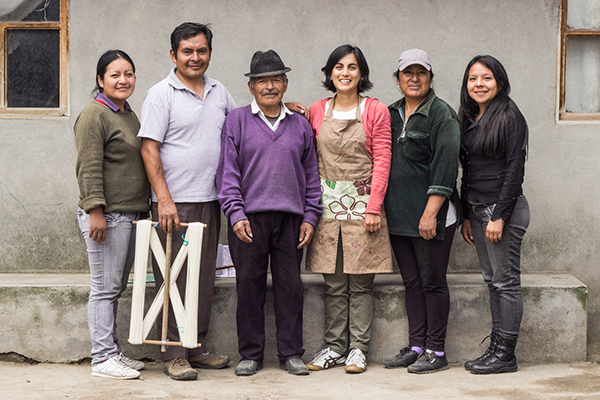 Ana: What advice would you give to other Latina professional women, whether coming from other countries or already in the US, to grow in their career and professional objectives?
Verónica: Building a career in a very competitive world can be tough and challenging, but never put your profession over people. Build a community of support and take care of them, they are going to hold you up and vice-versa.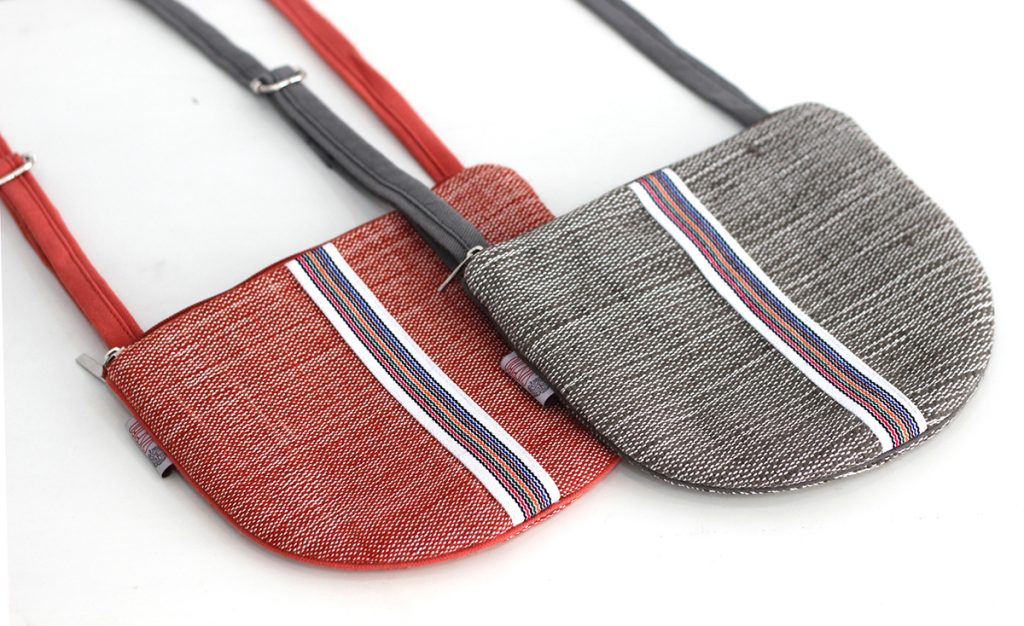 Thank you Verónica for everything that you do!
You can find Verónica and these gorgeous SUSPIRO pieces here:
Website: www.shopsuspiro.com
Instagram: @shopsuspiro
Facebook: @shopsuspiro
Twitter: @shopsuspiro