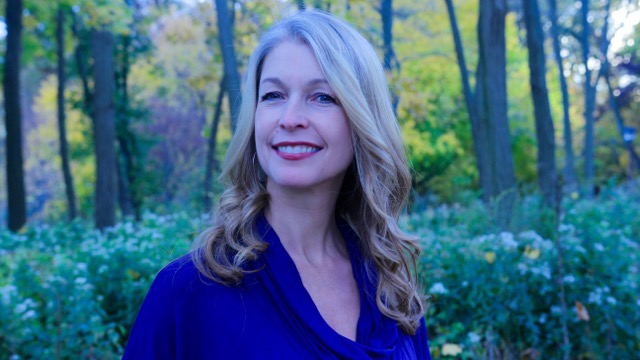 Deborah Castillero – Helping Parents Become Better Teachers
Deborah Castillero moved to San Francisco to learn about tech after her small business failed. One year later, she launched her startup and in the process was recognized with a number of accolades including the Facebook Start & Social Good Award, the Social Capital Markets Scholarship Award, Microsoft Biz Spark Award and last year she received the Rutgers University Center for Urban Entrepreneurship award. Since 2015, she has created a new IP, launched two mobile apps, managed two dev teams outside the US, raised seed capital for her startup and secured important contractual agreements with Fortune 500 companies. Are you impressed yet? I am! Read on for her inspiring story.
Ana: What prepared you to become a leader in the technology and media space, both in education and prior experience?
Deborah: As a Latina innovator with a solid track record in producing results throughout my career, I fully embrace the title of a leader. However, in tech, it's hard to see oneself as a leader when so few female founders get equal access, become recognized and/or are funded. Clearly a quagmire for many of us in this industry.
My upbringing, multicultural background, female perspective and mission-based disposition, gives me the ability to discern unique opportunities for growth and success not just in tech, but across multiple disciplines.
For 10 years, I was with Sony Music Entertainment. I devised one of the most successful product development strategies by unifying three companies under Sony to launch a new Latino crossover business unit. I developed the roadmap that led to Ricky Martin's crossover success and ultimately the signing of Jennifer Lopez, Marc Anthony, and Shakira to the domestic record labels. As a result, this strategy generated an incremental $900MM in sales for the domestic, international and Latino labels. From the beginning of my efforts, there were lots of non-believers and obstacles. In truly knowing my market, better than those around me, I stood by my beliefs and steadfastly pressed through the naysayers. After demonstrating proof of concept, others came to support me and also to take credit for my work.
In going through this experience, my confidence grew in myself and my ability to build successful business strategies. I then decided to leave entertainment and went to work for Vme Media. There, I did research for a white paper about the growth of English language learners in American schools. I completely identified with the problem; I had my own personal experience being sent to Panama at a very young age where I didn't speak the language and it was terrifying. It was then, I decided to enter into the tech space to create dual language apps to help parents and teachers support bilingual learning.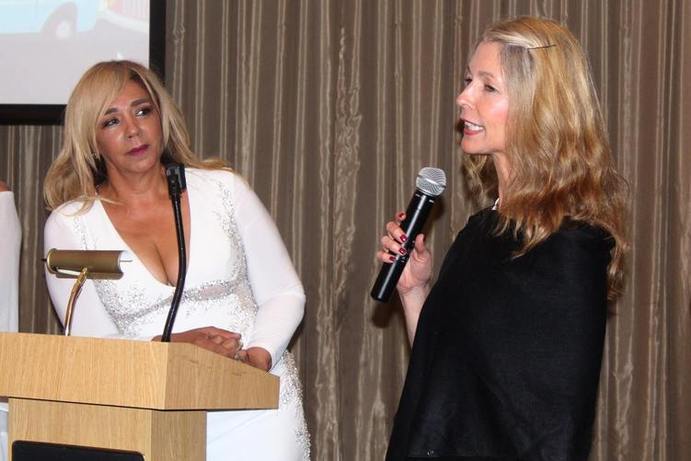 Ana: What makes you proud of the work you do?
Deborah: According to the National Academies Report, Promoting the Educational Success of Children and Youth Learning English: Promising Futures (2017), "Educating dual language learners (DLLs) and English learners (ELs) effectively is a national challenge with consequences both for individuals and for American society. Despite their linguistic, cognitive, and social potential, many ELs—who account for more than 9 percent of enrollment in grades K-12 in U.S. schools—are struggling to meet the requirements for academic success, and their prospects for success in postsecondary education and in the workforce are jeopardized as a result."
As a Latina, I care deeply about my community and truly believe that if I didn't attempt to help solve this problem, who would? If our edtech resources can better prepare kids for success early, that's a HUGE win for families, schools, and the US economy.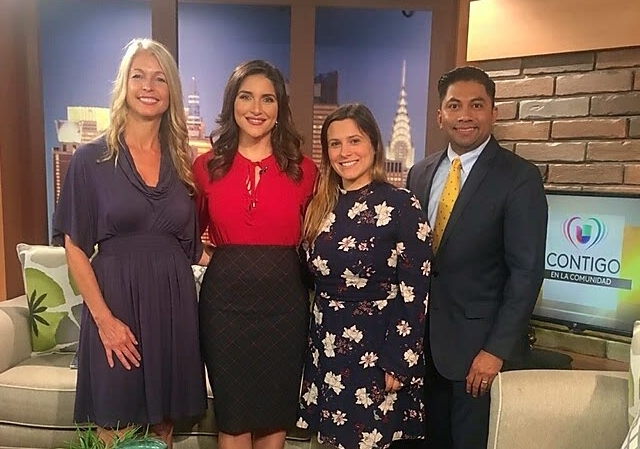 Ana: What is your passion? How do you live your "why"?
Deborah: As a young child, I grew up with a single, immigrant mother who worked 3 jobs to support our family. She would say,
"We may be poor, but we are not stupid."
She created the expectation we would all go to college and it was through education that myself and my siblings, would create a better life for ourselves. I'm very passionate about kids and supporting the under-served. I want to play a role in creating stability for children who feel lost, disconnected and not celebrated because of their heritage and linguistic capabilities. I want to celebrate who they are in an authentic and creative way through tech to build bridges and not walls.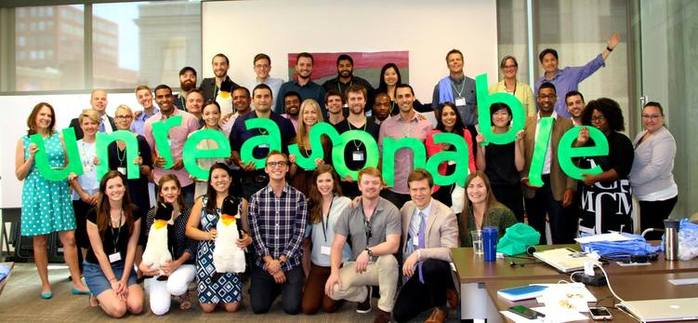 Ana: How do you feel you contribute to your community?
Deborah: I teach English to adults at my local community center for immigrants; I lead workshops in Spanish about the importance of an early education, bilingualism and how to use educational apps to help parents become better teachers.
Ana: What advice would you give to other Latina professional or female start founders, either coming from other countries or already in the US, to grow in their career and professional or business objectives?
Deborah:
Don't quit your job without funding.
Make finding a co-founder a priority. If you're a female founder, find a male co-founder as investors don't invest in many female founders. If you're a person of color, find a white male co-founder. #truth
Focus on securing grants to support your initial efforts.
Test your idea/MVP with lots of users.
Launch a crowd-funding campaign as securing funding for your early stage startup is highly unlikely.
90% of all startups fail. Think long and hard about taking the leap. It's the hardest thing you'll ever do in business.
Ana: Anything else you would like to share with us?
Deborah: Our newest app, "Care Bears & Amigos" exposes kids to 1,500+ words in English and Spanish, early STEM topics and numeracy, and social and emotional learning. Features include 30 games, animated Care Bears videos, rhyming songs, the ability to toggle between both English and Spanish, a digital buddy that helps you throughout the app, and error management for wrong answers. It's kid-friendly with multicultural and relatable characters, built with vibrant colors, imaginative scenes and interactivity.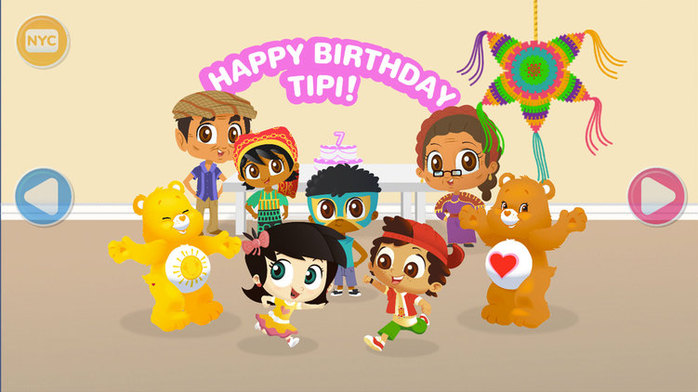 "Care Bears & Amigos" is free to download on the App Store & on Google Play.
Thank you Deborah for your determination to help parents become better teachers! 
Do you want to learn more about at tipitom.com and bilingualchildren.co?
You can follow Deborah and this amazing initiative here:
Website: www.tipitom.com
Instagram: https://www.instagram.com/go_tipitom/
Facebook: https://www.facebook.com/TipiTom
YouTube: http://www.youtube.com/c/Tipitomtales