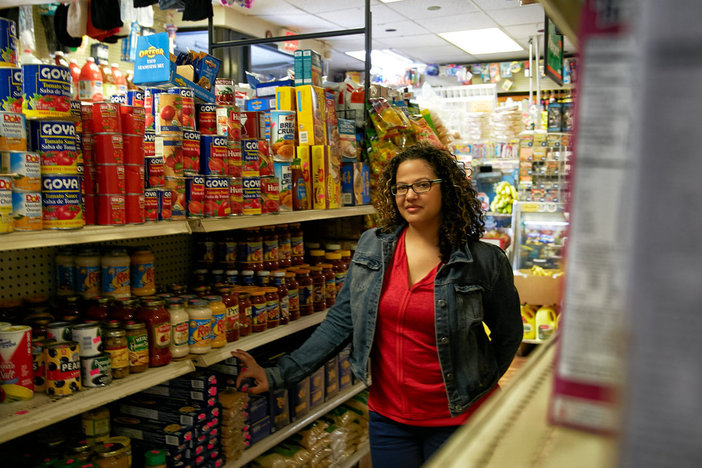 Evelyn Brito – Making a Difference One Bodega at a Time
Evelyn Brito wants to transform the lives of Bodega owners and neighborhoods across the country. As the writer and executive producer of the docu-reality web series Bodega Makeover, she provides store improvements and healthy eating options for local neighborhoods by consulting with the owners as well as bringing community health experts and designers to help. Her experience as a film producer, screenwriter and director, in addition to working for nonprofits, gives her a unique perspective to write stories that are socially relevant to her local community. Read on for a deeper look at Evelyn's amazing initiative.
Ana: What prepared you to create the Bodega Makeover project, both in education and prior experience?
Evelyn: I've noticed the changes in my community and the health issues associated with the lack affordable produce. The idea of the Bodega Makeover project came to me when I visited a corner store to buy vegetables for my daughter. I was tired and frustrated that I couldn't find anything- plus it was my 3rd bodega. Instead of getting angry, I decided to hear the owner's story – the story I know so well growing up with families who worked in bodegas.
I studied Film Production at the Los Angeles Film School in Hollywood, California and moved back to Boston to continue my passion for the arts. My experience working for nonprofits gives me a unique perspective to write stories that are socially relevant to my local community.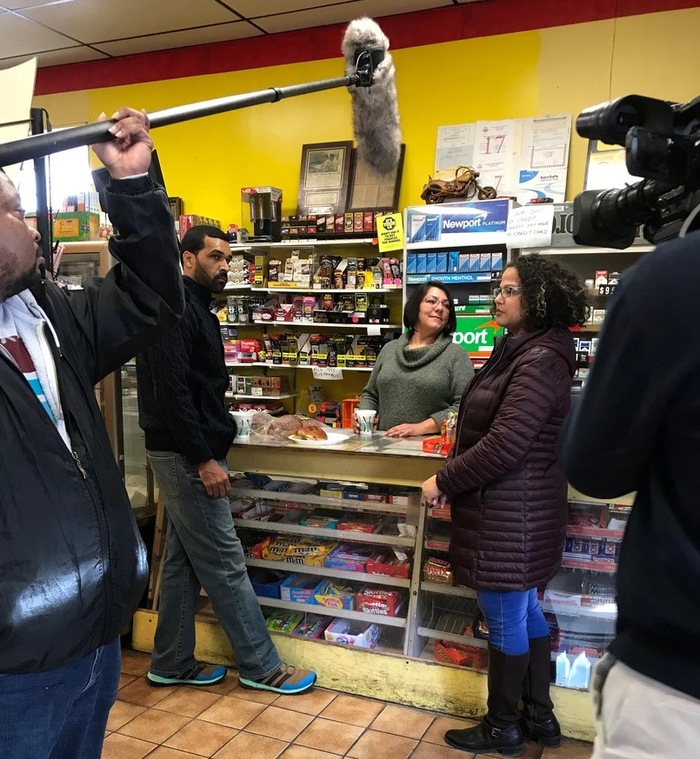 Ana: What makes you proud of the work you do?
Evelyn: To wake up every day and know that this project will make a difference in someone's health.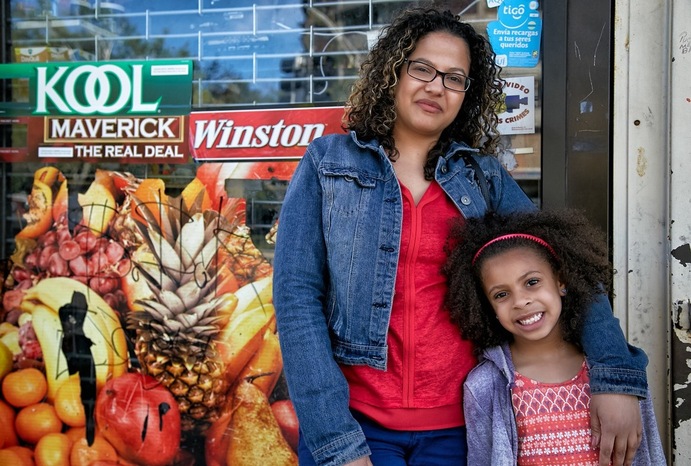 Ana: What is your passion? How do you live your "why"?
Evelyn: My passion stems from the end results. The idea of a family having options and working/connecting with others who share the same passion. And access to healthy foods in the neighborhood within walking distance.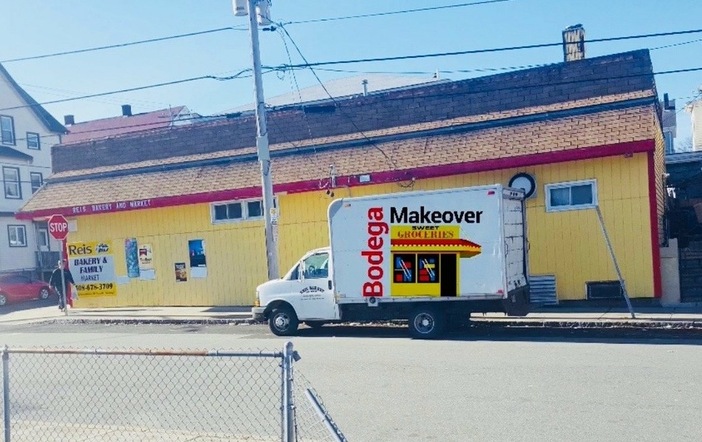 Ana: What are your contributions to your community?
Evelyn: My contribution to is to continue to create projects that have an impact on communities through media.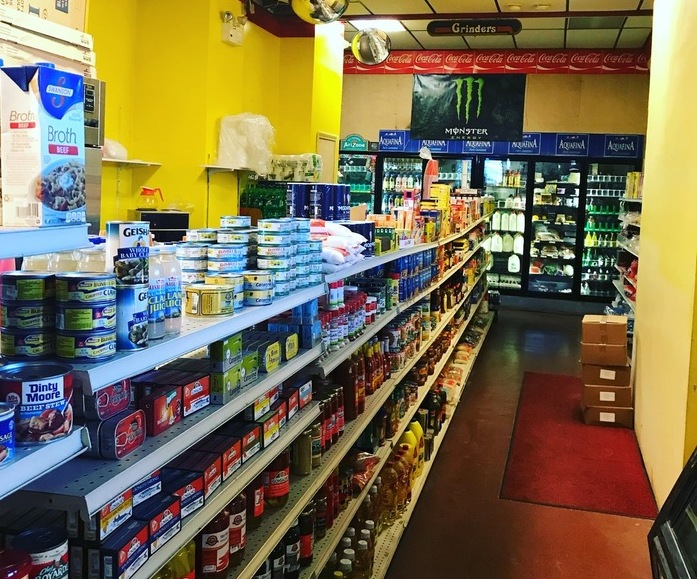 Ana: What advice would you give to other professional and entrepreneurial Latinas, whether coming from other countries or already in the US, to grow in their career and professional or business objectives?
Evelyn: My advice is to accept the failures. Welcome them, appreciate and learn from them – that's how you grow. There will be some days when you are going to doubt yourself and in that moment, think about your objectives and picture the end results.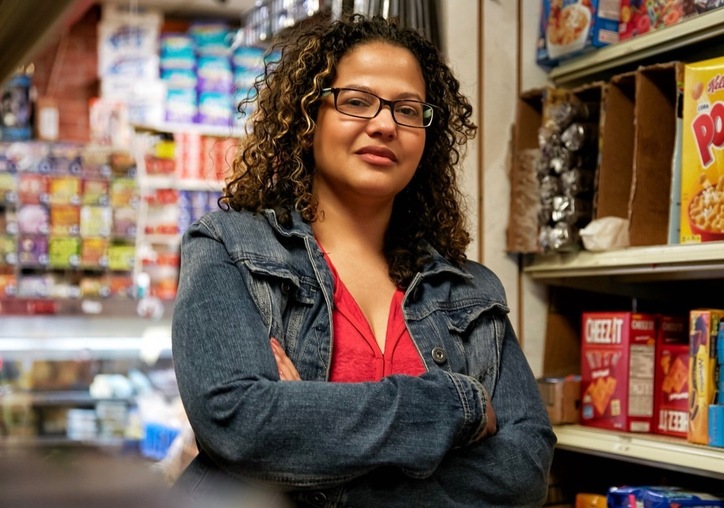 Ana: Anything else you would like to share with us?
Evelyn: Yes, I want to share one of my favorite quote from the former 1st lady, Michelle Obama:
"I have learned that as long as I hold fast to my beliefs and values – and follow my own moral compass – then the only expectations I need to live up to are my own."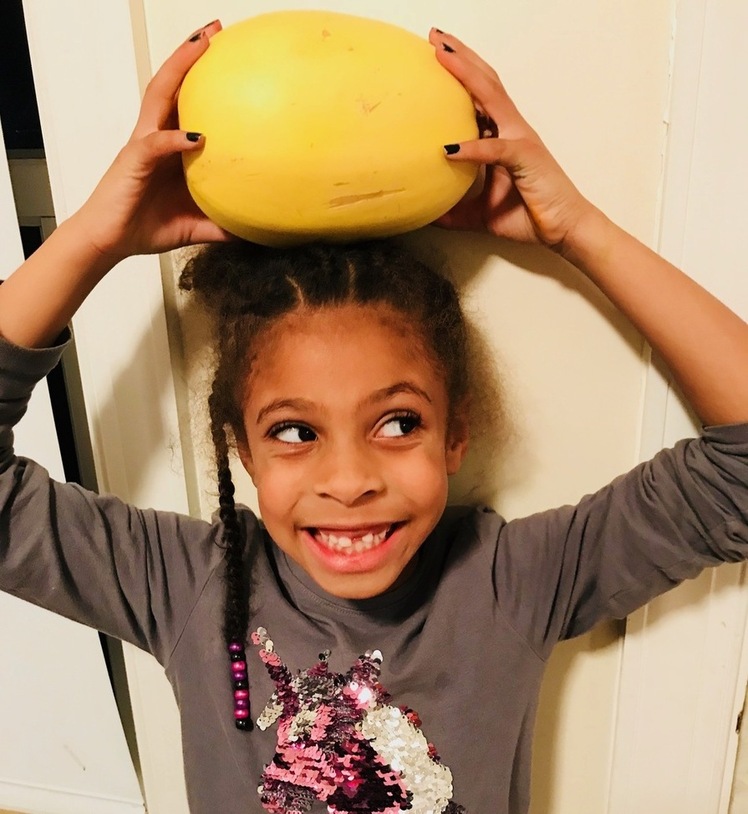 Thank you Evelyn for uplifting your community!
Do you want to get in touch with Evelyn and support her project? You can follow her and the Bodega Makeover project on:
IFundWomen: https://ifundwomen.com/projects/bodega-makeover
Instagram: https://www.instagram.com/bodegamakeover/
Facebook: https://www.facebook.com/bodegamakeover/
Email: keepitsimpleproductions@gmail.com